by Robert Boyd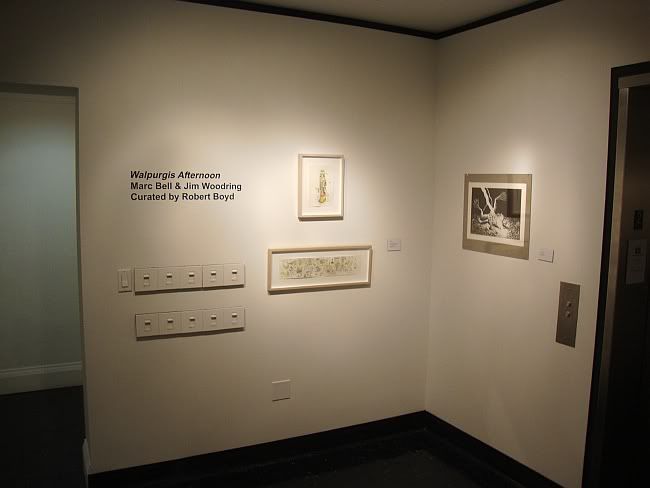 Tomorrow (Friday) and Saturday are the last days you can see
Walpurgis
Afternoon
, the art exhibit I curated featuring the work of two brilliant cartoonists,
Jim Woodring
and
Marc Bell
. It's up at
Lawndale Art Center
, which is on Main a few blocks south of Richmond and a few blocks north of the Museum of Fine Arts. If you haven't seen it yet, this is you last chance!
I had a blast putting it together. I've known Jim Woodring for about 20 years (!) and met Marc Bell for the first time when I contact him for this show--but he was an artist whose work I had adored for many years. They both were totally game guests and got to meet and hang out a bit with
many of Houston's hardest partying artists
. And let's not forget
the amazing giant
pen
performance
!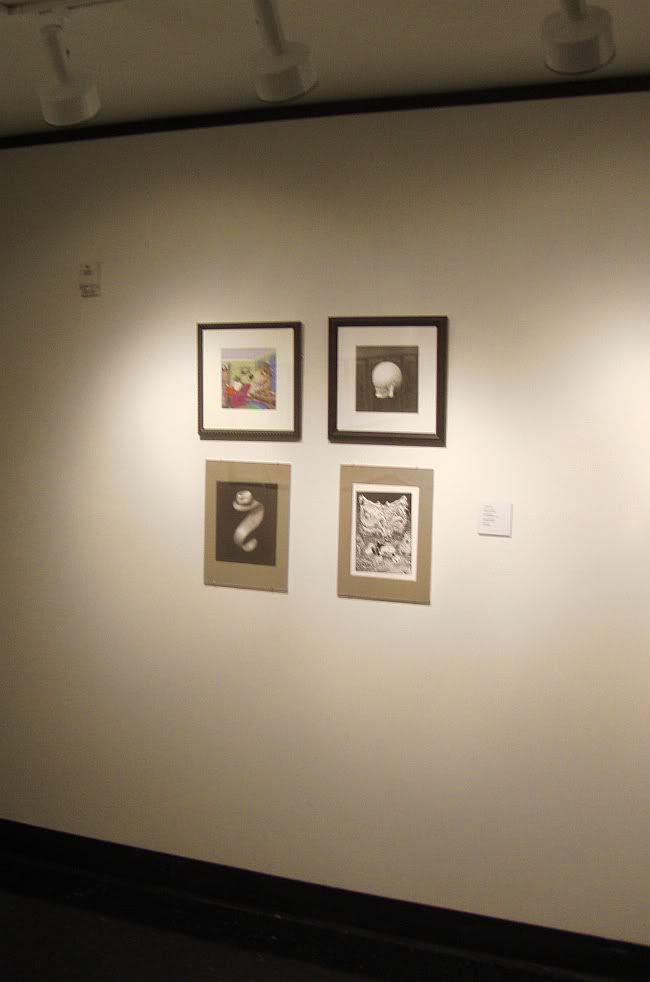 So if you haven't seen it, skip work and come on down. And if you have seen it, come see it again--I bet there were some details you missed the first time around!