I went to nine openings tonight--and tomorrow will be even crazier. I saw some good stuff that I plan to write about. But for now, here are some photos.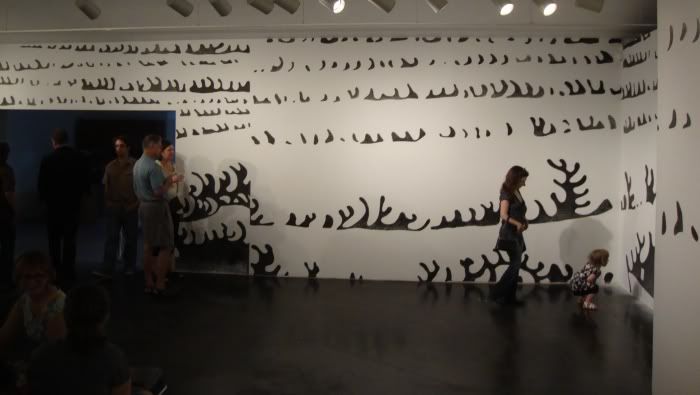 This was the
Marco Villegas installation at the Art League
. I lucked out and hit the "cute" jackpot with this shot.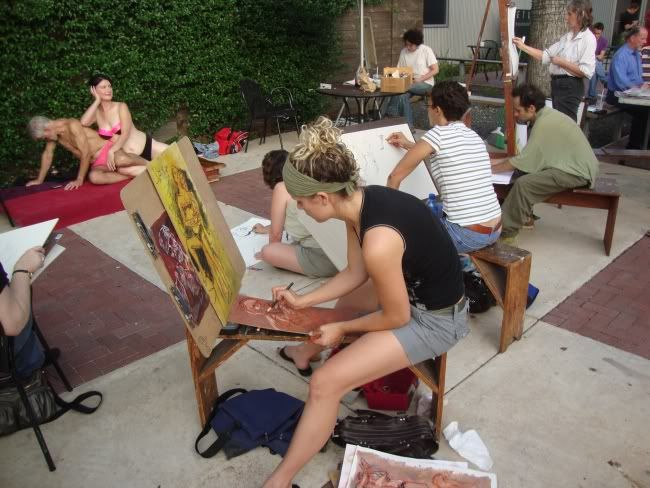 Outside the Art League, people were posing and drawing.
This beautiful anachronism was parked inthe Art League's lot.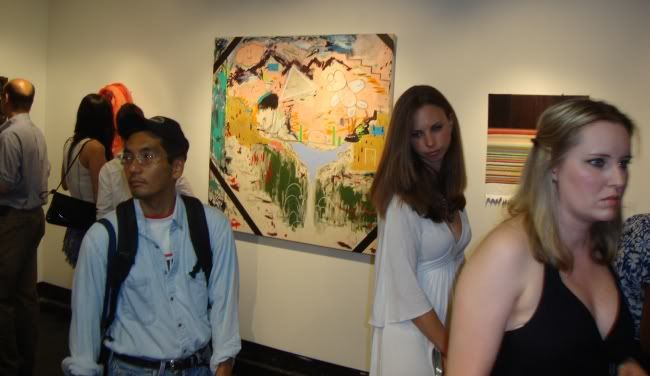 There were an amazing number of beautiful women at
Lawndale's The Big Show
.
Much more tomorrow!