One of my favorite Houston artists, Kathryn Kelley, has a
blog
. This past month, she has had a residency at a place called
I-Park
in East Haddam, CT, not too far from my old stomping grounds in West Haven and very close to delightful towns on Long Island Sound like Madison, New London and Mystic.
Kelley's posts have been full of pictures that give me the impression that I-Park is a magical place. I'm just going to show a few here to give you an idea of what wandering in the woods there must be like.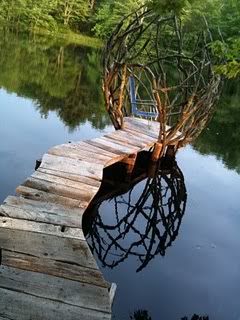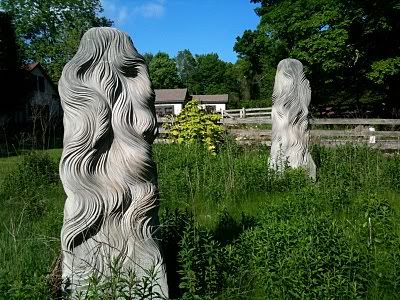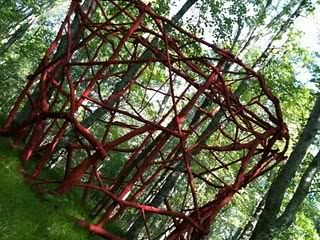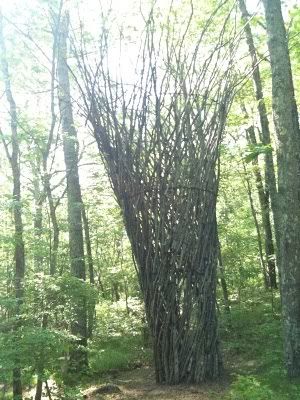 Someone, I think
Larry Reid
, once told me he referred to this kind of art as "twig art." And it can look faintly ridiculous in a museum. But there in the woods? I can't help but love it. I really envy Kathy walking through those trees.
The whole point of her being there is to create a piece. Read through the bog in order and you will get to see the piece in various stages of completion.
Do the artists leave their pieces there at I-Park? It sort of looks like they do. I know the next time I am up that way, I'll make a detour to check it out.
(All photos by Kathryn Kelley.)