The
first time I saw one of Beth Secor's embroidered portraits
, I was deeply impressed. Now that I have seen some more of them, I am still impressed. They look so damn good, with their slashing lines of color, going in all directions, coming together to form an image.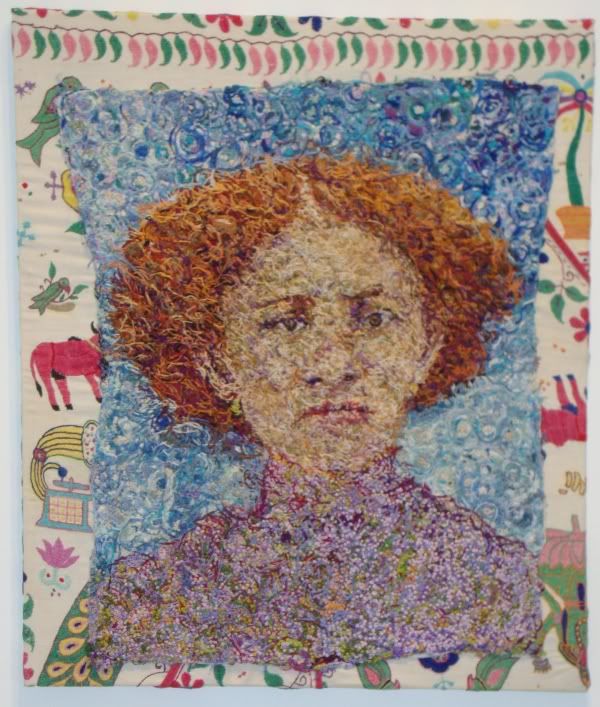 Beth Secor, Exoduster, Kansas (sometime in the 1870s), embroidery on cloth, 2008
The little threads hit you visually like the small vigorous brushstrokes of Van Gogh. When you see the chaos of thread in these pieces, it seems almost miraculous that it comes together into an image. For example, this: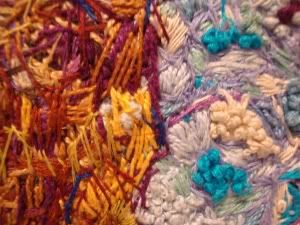 this: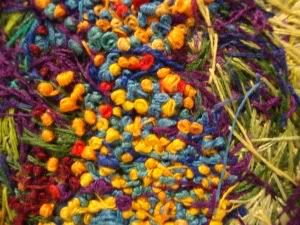 and this:
manage to miraculously coalesce into this: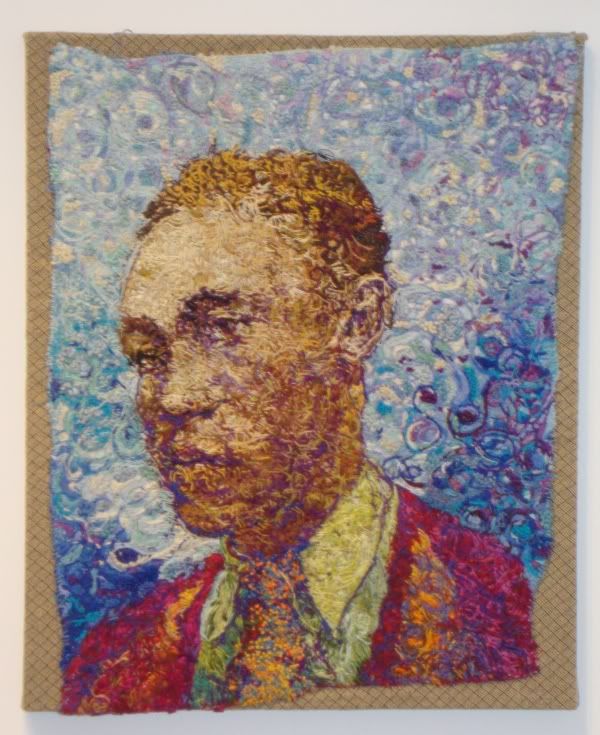 Beth Secor, Man From Photo Booth, 3/4 Portrait, embroidery on cloth, 2007
I don't want to give the impression that I admire it merely as a stunt. Hardly. What I like about these pieces is their
beauty
--and this beauty is present no matter how close to the picture plane you get.
Apparently, all these faces are from one family, but since the titles don't have names, a casual viewer would never pick up on this. The source material was an abandoned box of photos found in a Houston home. Were they left by earlier residents? I don't know. It's interesting that
Secor
would take some pictures she found and spend what had to be a lot of time and effort converting them into these remarkable embroidered objects. I'm glad she did.