Robert Boyd
Tonight
Right Here, Right Now
opens at the CAMH, featuring Houston artists Debra Barrera, Nathaniel Donnett and Carrie Marie Schneider. I have heard through the grapevine that there is some dissatisfaction with how much the CAMH is paying the artists. Schneider has always been a big supporter of the idea that institutions should pay artists more. Now the following article appeared on
Glasstire
, under her byline. I think it was Schneider trolling the CAMH, using her old log-in credentials to insert this piece of
détournement
onto
Glasstire
's site. By doing it on opening night, there is no way the CAMH can pull her from the show. The article claims to be an interview with the "director of the CAMH," but it never mentions CAMH director Bill Arning by name. I am swiping this article without permission from anybody. If Schneider wants me to pull it down, I will. If she wants to get paid, there is a crisp $100 bill with her name on it.
(Updates: As I was posting this, the article has been pulled from
Glasstire
. But it was subsequently put back up, with an explanation from the publisher that it was an unauthorized article. Now that I've seen the exhibit and spoken to Schneider, I have posted a review of her section of
Right Here, Right Now
.)
Right Here, Right Now: Houston, Hearing from CAMH's Director
Today the Contemporary Arts Museum Houston opens with a show entitled "Right Here, Right Now: Houston" featuring the work of local artists. In anticipation of this exhibition, and concurrent with the institution's 65th anniversary season, I sat down with the Director of the CAMH to learn more.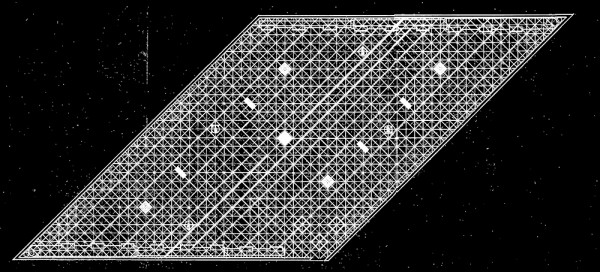 Why did the CAMH choose to show local Houston artists?
I feel it should be one of our responsibilities to recognize the [local] artists who present new ideas and a fresh approach. It is one of our responsibilities. Museums and art centers are so preoccupied with exhibitions that they tend to forget the artists. We do not intend to make the museum a sacred temple. We mean to research new ideas. For too long now, we in the museums have considered the artist merely as a commodity to be used, but the artist today is someone who uses [their] imagination to produce something more than just an object to be collected. I think the real savers of the environment will be the young creative people who understand the problems of an urban society and can change that society for the better. I think artists should work directly with city planners. People say that's being done now, but it's just tokenism. I've talked about
paying
artists to come to the museum and innovate and people tell me it's a silly idea, that
we're
doing the
artists
a favor. Well, I say you can't get a scientist to work for you without paying him. Why should we treat our artists any differently?
How could the CAMH afford such a proposal?
We're going to dispose with a lot of the unnecessary crap that most museums get stuck with. This museum cannot be either an Acropolis or a country club and it won't be. It's going be a place to move things- and it's…flexible enough so that it can function inside and out as an artistic medium in which artists can create imaginative works. The outside walls have a reflective skin, so that the whole building can be turned into a light sculpture. We hope to make everyone aware of sensations they may have forgotten or have never experienced. We have to get over the idea that all art must be viewed under glass and at a distance.
I look forward to seeing that.
This place won't just be concerned with exhibitions, either. [We'll have] an after-school program with a thousand kids enrolled. And I don't mean making things to take home to Mama. The idea is to take a kid and make him aware of his environment, that's all. [We'll get] seven-year-olds making fountains. We're trying to develop awareness, not art, and we'll do it with rock music or whatever else it takes.
That's a big education initiative, but is it really the CAMH's place?
I believe in a total education program. I want to develop a living center for the community. We need people from the public schools in here with us. The education department has been a dirty word in museums, but public school teachers are vitally important. I've got to take time to meet with teachers and find out what their kids want and need, and not just send them a lot of stuff they don't need. I want to get this museum involved with college students, too. Let them install shows and get them working directly with artists. It is not Culture on a Corner. We plan to bring visiting artists and to take a role in the development of the whole city, by bringing statements, via exhibitions, about urban development. One day art forms will be flowing out TO people rather than being collected IN what we now think of as museums. Art can't be divorced from people. Art is society and society is art. Art today moves out of museums and into the whole city.
That is all impressively ambitious, but really, how could you afford it?
I'm concerned with
here
. I came here because I believed Houston was capable of vigorous art activity. I know it is now. The money is here, the resources haven't been tapped. Houston is potentially able to support contemporary art as few other places can. And who's in a better position to act as liaison between the artists and the corporations than the museum?
And how will the board be convinced to go along with it?
I'm one of the few museum directors in the country whose trustees don't interfere with museum programs and I couldn't have that freedom in Los Angeles or New York or anywhere else. I gave a lecture at the Chamber of Commerce not long ago, and told them a lot of things that would have horrified conservatives in other cities, and when it was all over a lot of those businessmen told me, "I like what you said."
What's the impetus behind these policies?
Artists today aren't interested in selling
works
to
collectors
– at least, not the artists I want to work with. This will enable an artist to come in here and
use
the museum, not just
show
in it. We've got to put the human thing back into our museums, and the only people who can do it are artists.
Right Here, Right Now: Houston opens at the Contemporary Arts Museum Houston August 22 at 6:30 pm and is on view until November 30, 2014.
also by Carrie Marie Schneider