I took a few photos of public sculpture this weekend. None of these wow me, personally, but I like the fact that they exist. I'd rather have them where they are than not have them there.
Anyone who has ever had coffee at the Art League has probably noticed this abstract piece in front of apartments at the corner of Montrose and Bomar.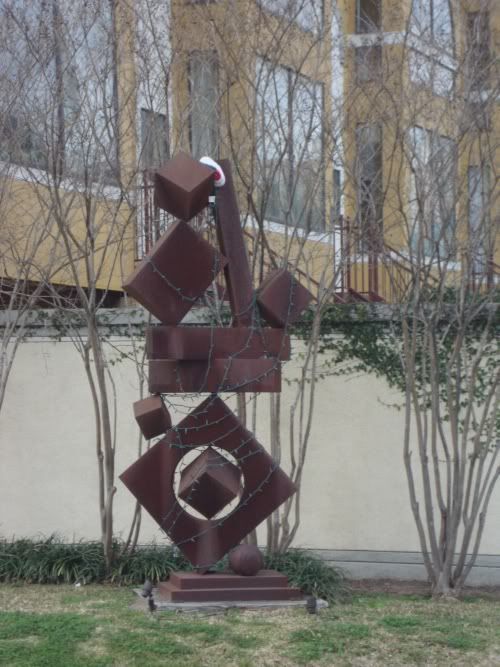 Here is another view.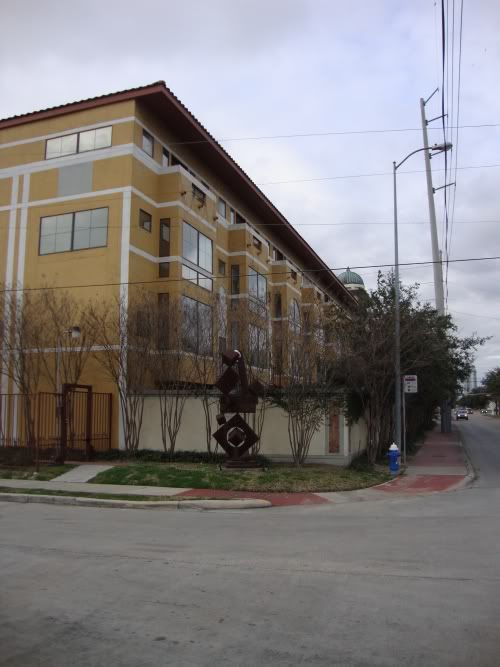 Does anyone know who the artist is or what the sculpture is called?
Up in Stude Park is an enormous metal sculpture that probably everyone driving west from Downtown on I-10 has seen.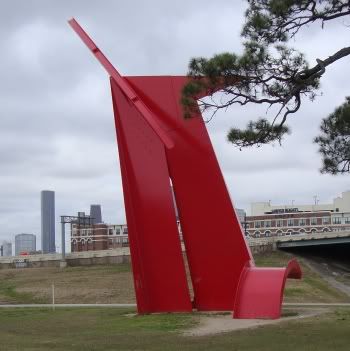 Mac Whitney, Houston, steel and paint, 1981
It is called
Houston
and it's by an artist named
Mac Whitney
.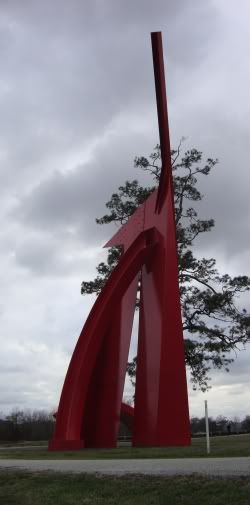 Mac Whitney, Houston, steel and paint, 1981
Finally, at the corner of Bayland and Morrison up in the Heights is a piece of metal lawn art.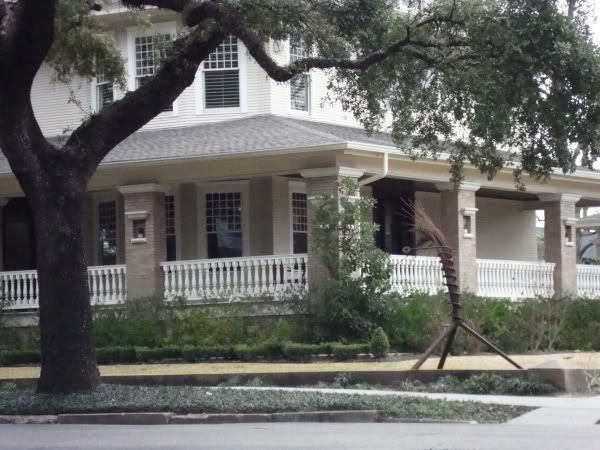 It's kind of a curving broom-like structure on a tripod with a spring around its base.
If anyone knows what this is called or who the artist is, please let me know!