Last night was
Pecha Kucha 3
, and I did my presentation. In the next few posts, I'm going to reproduce it. I hope you enjoy it. This is part 1 of 4.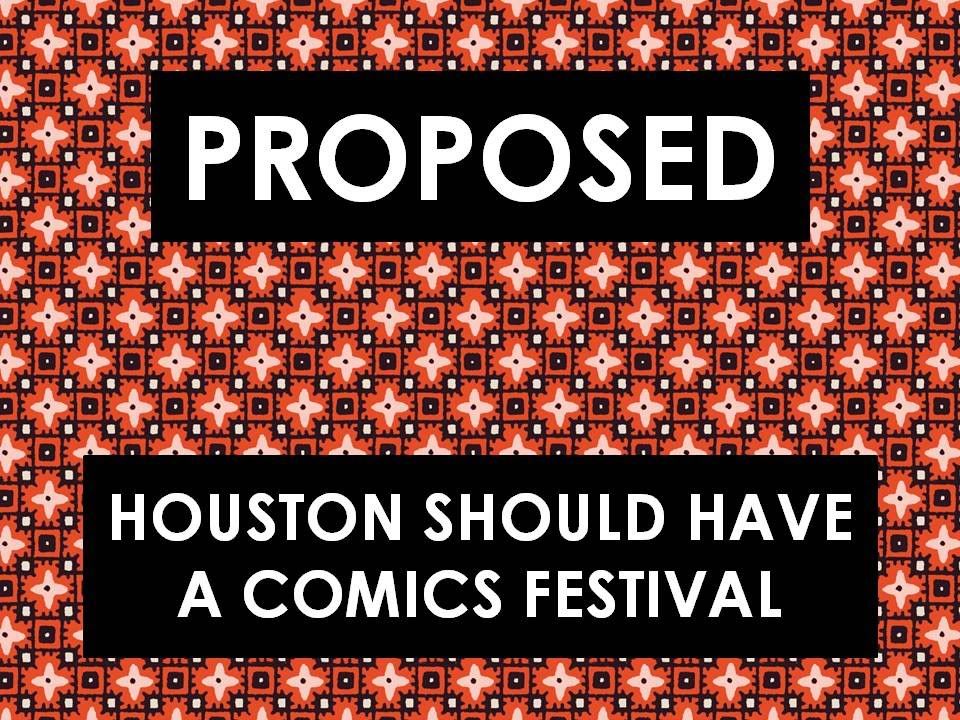 This slide slow is a proposition for a festival devoted to the art of comics. This festival will be based around art exhibits, critiques for aspiring (and experienced) comics artists, and slide presentations. In the next few slides, I'm going to tell you why this festival would be a good thing for Houston, and why the format I will proposing will be the right one for the festival.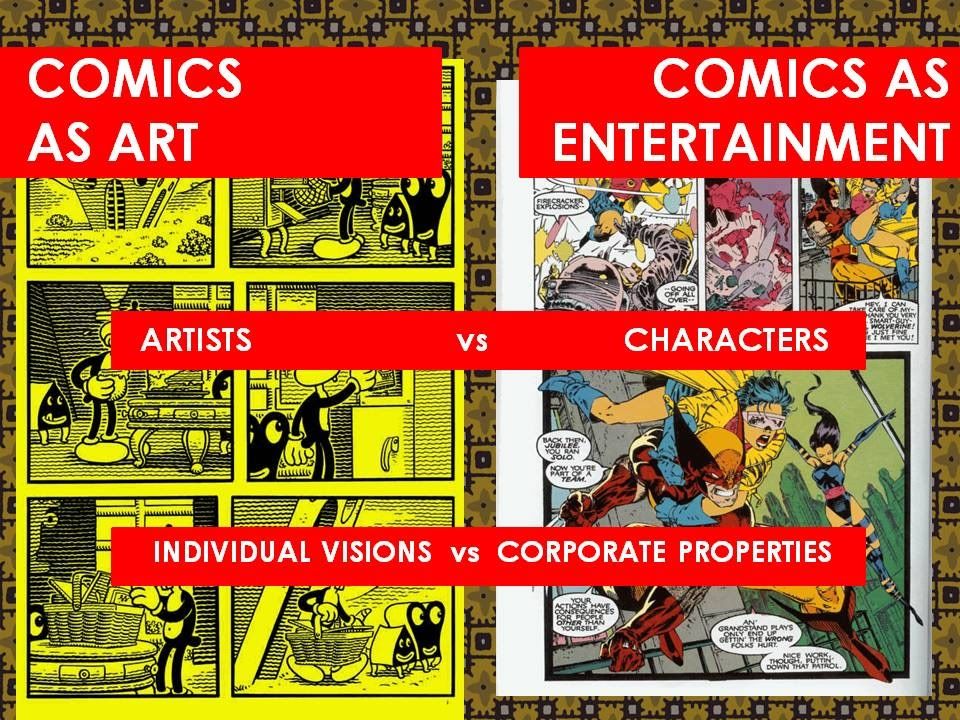 The festival will celebrate "comics as art." These are not the comics that get made into summer blockbusters. Let's call those "comics-as-entertainment." Comics-as-art tend to be a lot more personal, more reflective of the creator. There is a little bit of overlap between these categories, but mostly they are quite distinct worlds. Comics-as-art is where the art of comics truly shines, and this is what the festival should be devoted to.
Now let's talk about comics festivals. Basically, there are three kinds; the academic conference, where scholars read papers about comics; the dealers' room convention, where people come to buy and sell; and the art festival, where comics are displayed as artworks. (Of course, in the real world, these often overlap a little bit.) If we have a comics-as-art festival in Houston, which model would be best?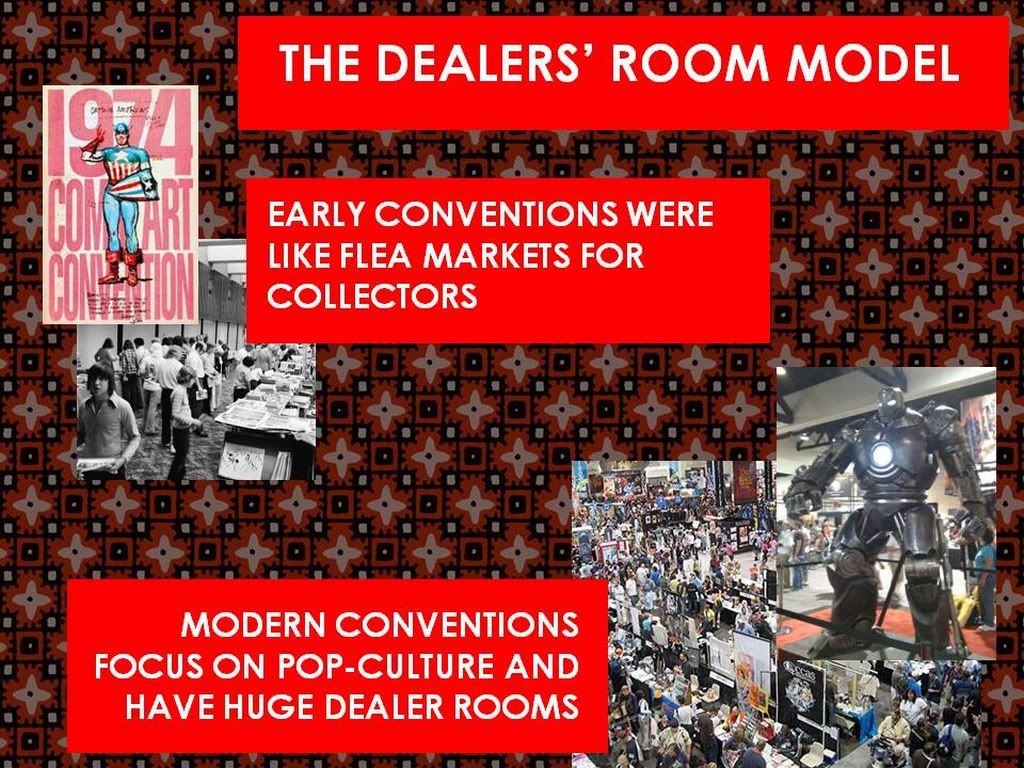 The dealer's room model began because early fans needed to have a way to find old comics to read and collect. This was before the age when comics were repinted in handy book formats. If you wanted to read an old issue of
Two-Fisted Tales
, you had to dig one up from a collector/dealer. Comics conventions allowed collectors to sell their comics to each other. This has evolved over the years to the modern comics convention, which are dominated by huge dealer's rooms.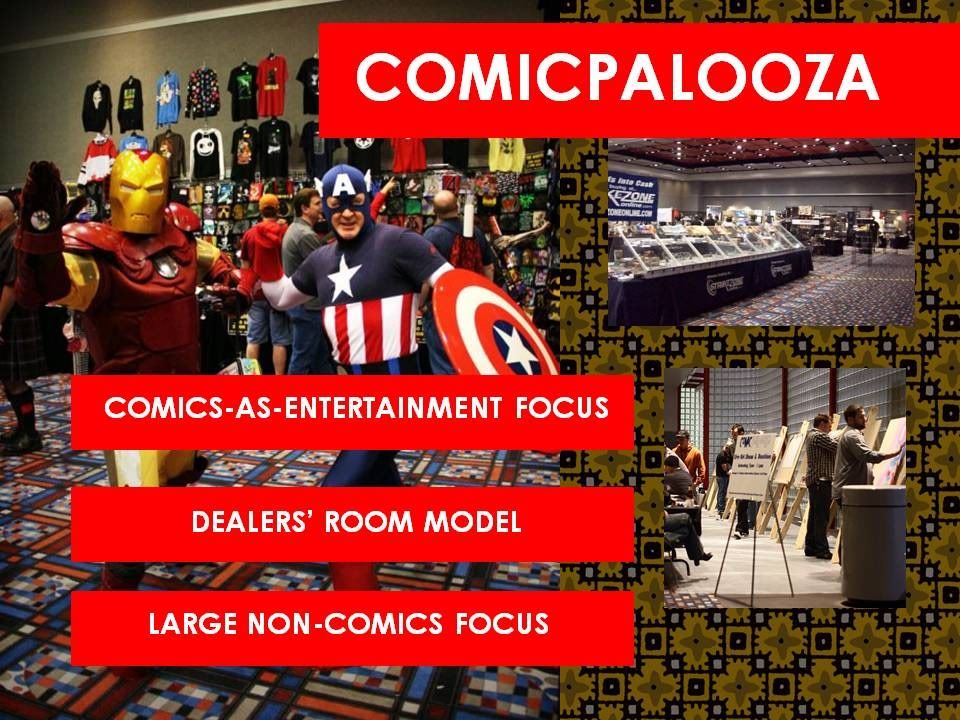 We have a good convention like this in Houston now called
Comicpalooza
. It's been going on for two years, growing every year. It's very much devoted to comics-as-entertainment, and includes a lot of non-comics "geek culture" stuff as well. Given this, I think a comics-as-art festival should feel
very distinct
from Comicpalooza. We don't want to compete with it, but to compliment it.
Comics Art Festival Proposal
part 2