Last month I went to a show at the
Aerosol Warfare
gallery called
Pieced Together
. While I was there, I bought a small acrylic painting by a graffitist who goes by the name "News." I picked it up yesterday.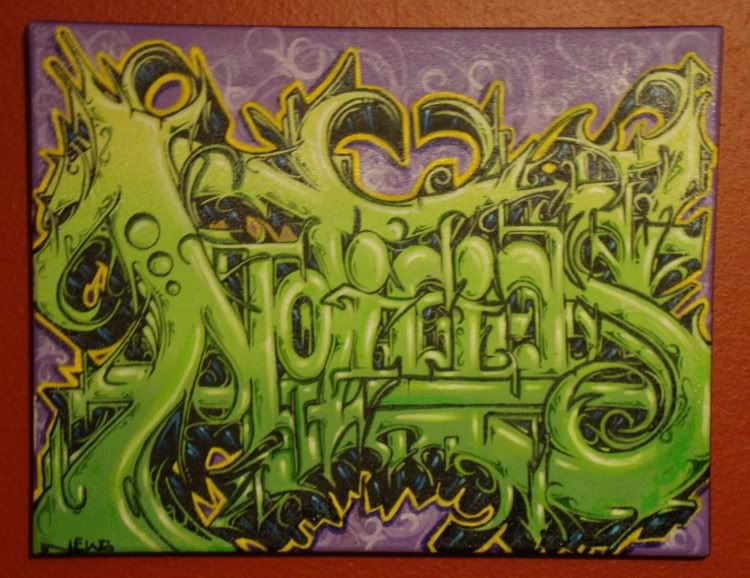 News, Green, acrylic on canvas, 2009
News is from San Antonio and is in his early 30s, and that's all I know about him. (He's impossible to Google!)
The owner of Aerosol Warfare told me that the artists in Pieced Together had decorated a building on Crawford, and that News had done a mural-sized version of "Green" there. So I went and took a photo.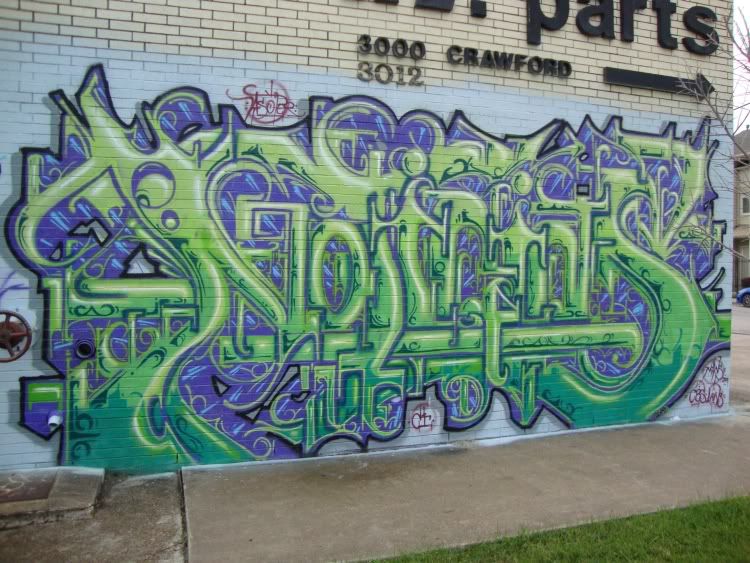 News, Green, spraypaint on a wall, 2009
This building, which houses a business called X.L. Parts, is absolutely amazing--it's well worth a walk-around.(It's where the green arrow is on the map below.)
View Larger Map
Props to XL Parts for being unbelievably good sports!