Going to
the Betz Gallery
this weekend was an experience diametrically apposed to
McClain
or
Sonya Roesch
. Betz had an event going on open to artist to sell their works for no more than $100 each. So where McClain and Roesch were elegant, spare, and gave the art displayed within substantial breathing space, Betz was riotous.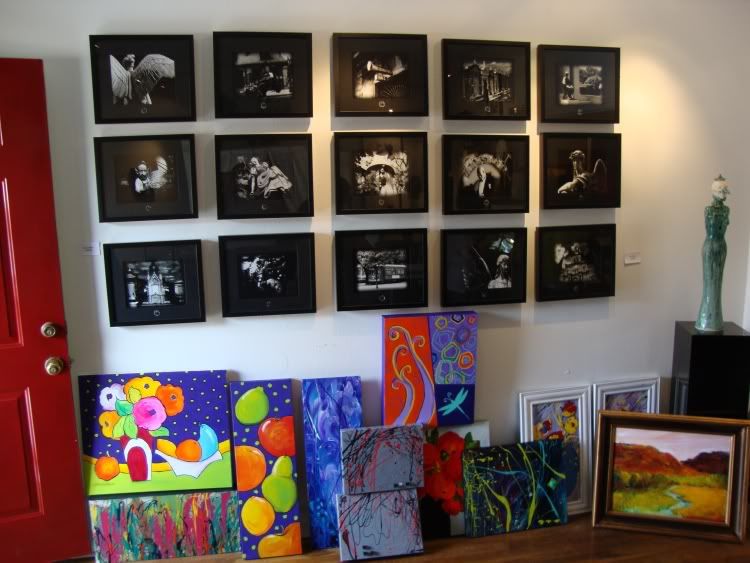 Work was piled together with no particular regard for whether it clashed with the adjacent pieces. This was Betz's "Art Fair". Betz is an artist-owned and operated gallery, and in the
$12 Million Stuffed Shark
, Don Thompson ranks them near the bottom of the pecking order for commercial galleries. Nothing I saw there Saturday really impressed me a lot, but the environment for viewing art was terrible, crowded, chaotic, visually noisy. (In other words, hung in a quieter, more still environment, I might have had a different opinion about some of the work.)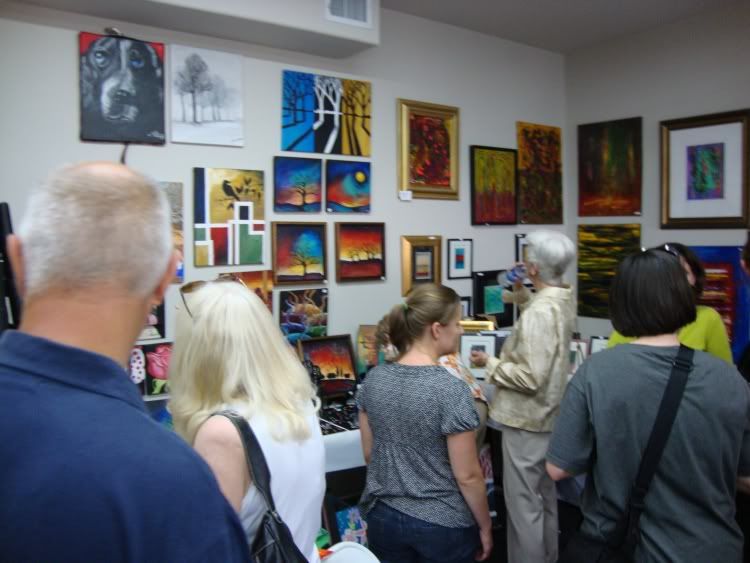 Painters and photographers were jumbled together with jewelry-makers and craftsmen. If you have ever been to a big arts and craft show, Betz had that feel. (It was more "art" than "craft" though.) I'm not suggesting the artists were all a bunch of low-level hacks--it was just that the way Betz was displaying them Saturday kind of turned them into hustlers, struggling to rise above the visual din to be seen. Very democratic in terms of prices, availability, access to display space--but a killer in terms of looking at the art. (Then again, I understand very
non-democratic
shows like Art Fair Miami Basil are similarly bad venues for looking at art, despite the blue-chip art on display.)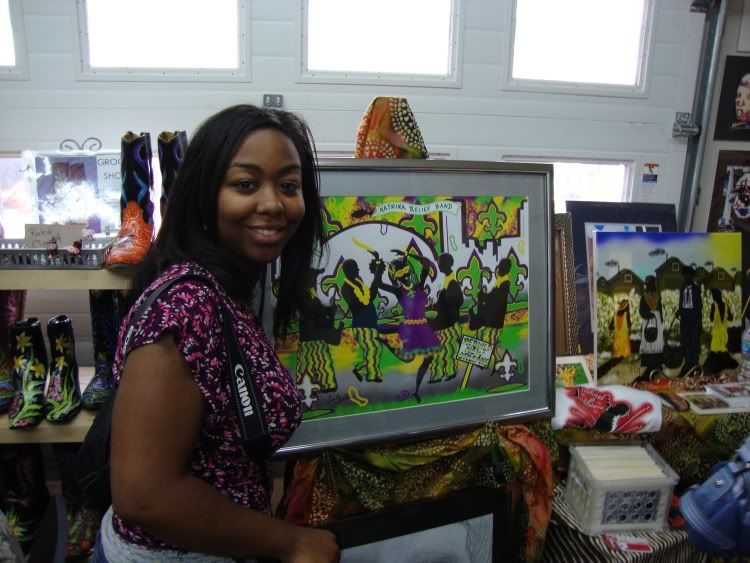 This is
Cicely Miller
from Shreveport, Louisiana. Originally from New Orleans. She makes happy art, pictures of musicians (including Michael Jackson) with bright happy colors. But she had a piece or two that touched on Katrina. I think art at this level is about creating something that ordinary non-"high net worth" folks would feel "brightens the place up." But I also hope artists like Cicely Miller will emulate her and occasionally take time out to express how
they
feel, and make art about things important to
themselves
.