So I was at the Barkley Hendricks opening tonight at
CAMH
. See it if you can. It's incredible. If you can't get out of your chair, though, you can see some images
here
and
here
. It was a good-looking crowd--appropriate for a bunch of paintings of stylish dudes and chicks. Here are some of the people I saw.
Two ladies checking out two dudes.
Guy looks at art, girl looks at him.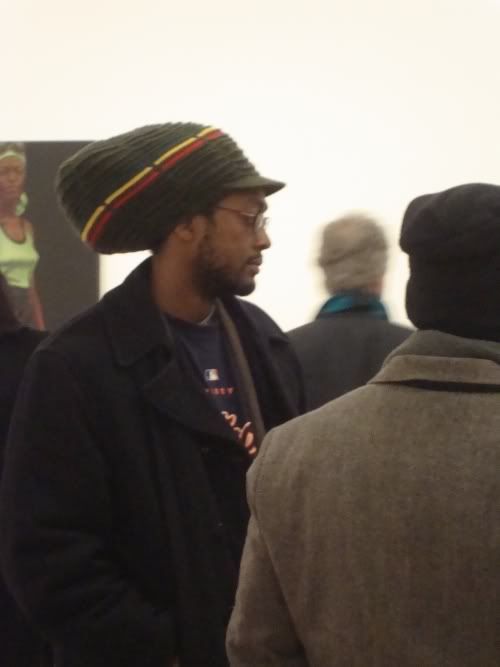 Rasta hat.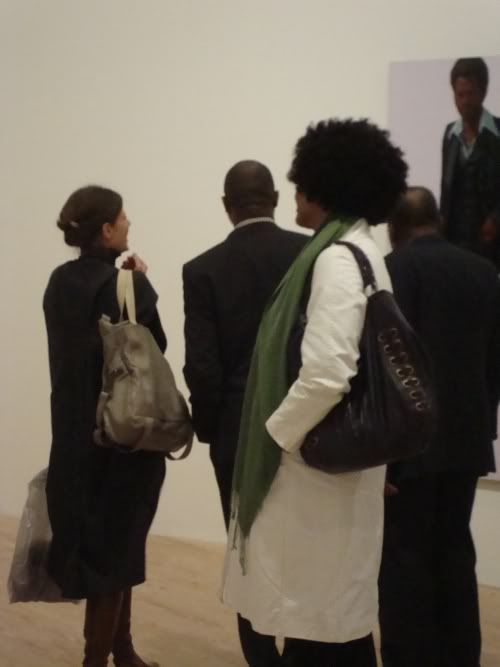 Tall, majestic woman.
Cutie in miniskirt and boots.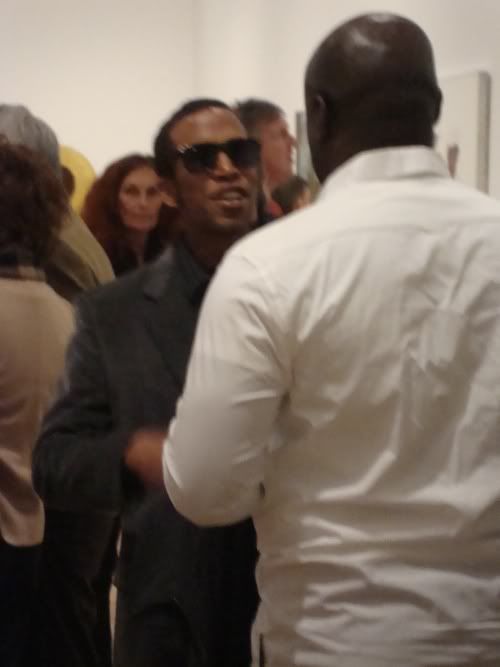 Cool cat.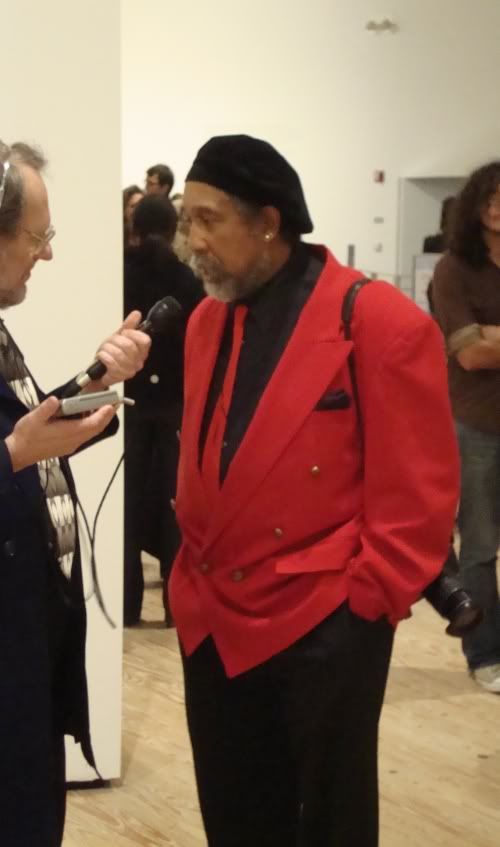 Coolest cat--Barkley Hendricks himself.
BONUS! Here is a black-light installation. Expensive shit, man!
Barkley L. Hendricks, "Fela: Amen, Amen, Amen, Amen," 2002. Oil and variegated leaf on canvas, wooden frame, armature