I have
a new review up at 29-95
. This one is of a show by
Terry Suprean
at
the Temporary Space
. Please check it out.
As usual, I have some left-over images.
This one was a piece drawn directly onto the wall. The little dots are BBs shot into the wall with a sling-shot (which must have been one freaking powerful slingshot).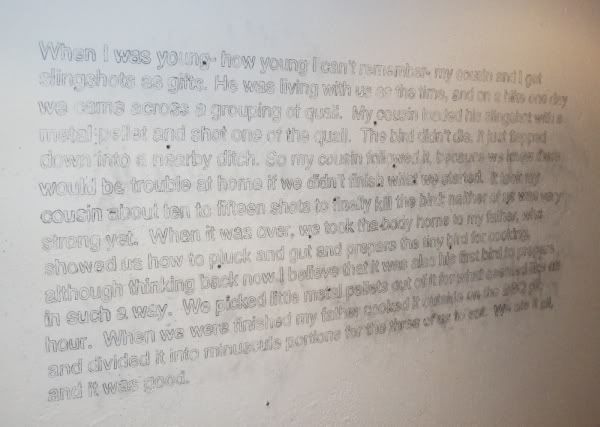 And below it on the floor was this: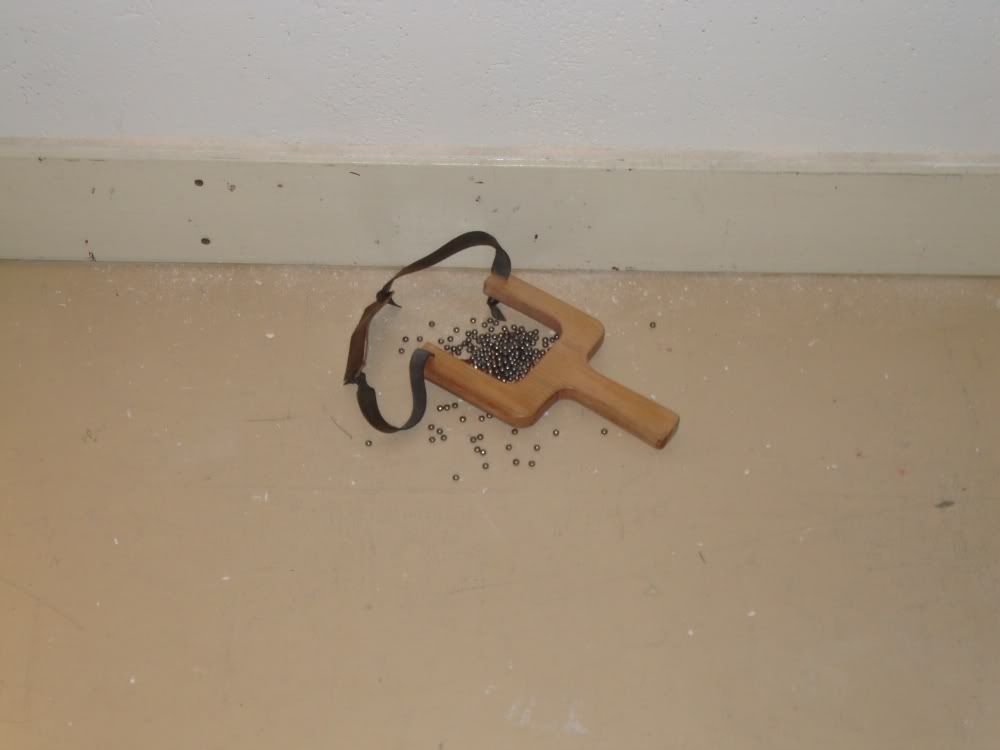 The other big wall piece was partially carved into the wall with a pen knife--which was then stabbed into the wall.