Yesterday I went to the
Winter Holiday Art Market
and while there went ahead and bought a
Brian Piana
. He was selling pieces to benefit both
Spacetaker
(the sponsor of the event) and
Skydive
. I don't exactly understand what Spacetaker does--I mean, they do a lot of things, but I don't know what they see as their mission. As for Skydive, I don't exactly understand their mission either, but I love it anyway.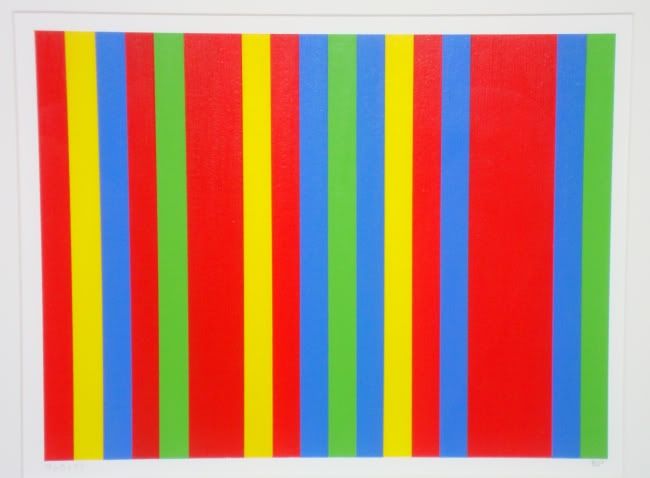 Brian Piana, RGB and Sometimes Y (captured June 27, 2010, 11:13 CST), acrylic on Arches paper, 2010
I asked Piana how sales were going. He had sold a few paintings by that time, and gratifyingly, two customers had mentioned
my profile of Piana
. So I may have had a small effect on actual art sales! Take that,
Don Thompson
!
I also recently won a
Jim Woodring
page in an auction. It's from
Woodring
's latest book,
Weathercraft
. Here's the cover.
The page I bought is page 24. The action takes place after Manhog has escaped (and dismembered) the Whim. The escape has left Manhog beaten and exhausted, hence this little bit of typically self-destructive slapstick on waking.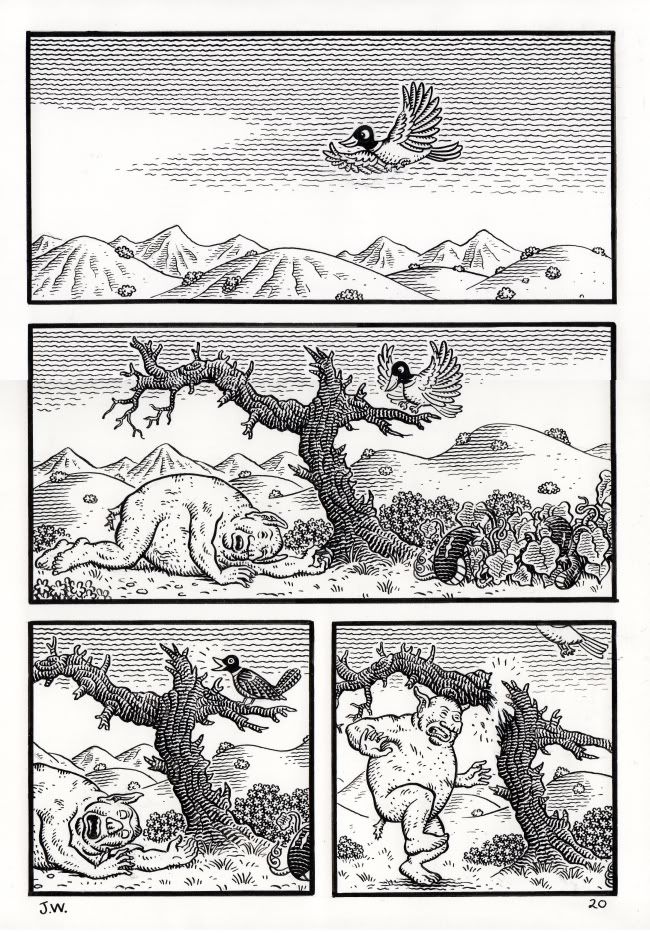 Jim Woodring, Weathercraft page 24, ink on bristol paper, 2010
These are two very different pieces, but both are very satisfying additions to the collection.