by Robert Boyd
Sometimes Pan don't like to think to hard. Here are some photos from the
2011 Art Car Parade
, which I saw with my sister and her family and some friends and their families (it's kind of a family event). Minimal commentary on the photos--the sun baked my ability to write stuff right out of my head today. If you created one of these cars, please drop me a line and I will make sure you get credit!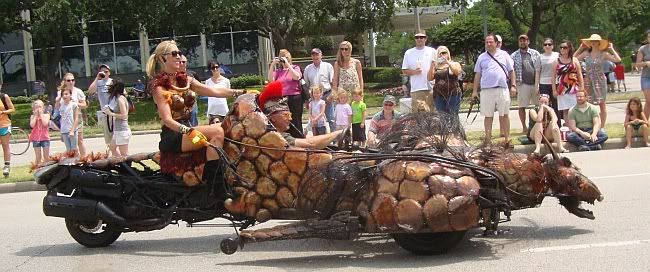 One of many
Scrap Daddy
cars in the show--he always blows the competition away.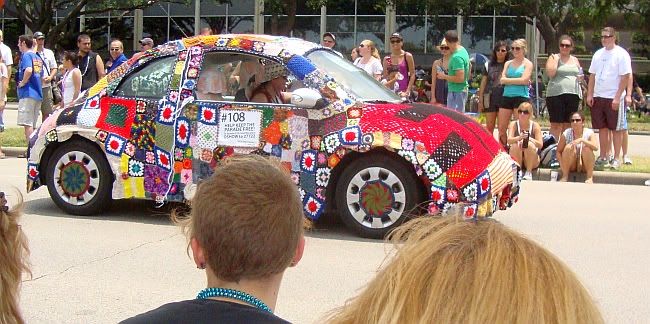 A knit cozy for this VW bug.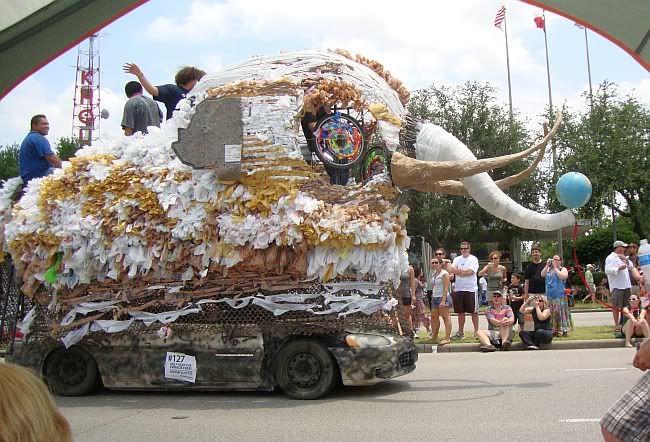 Loved this woolly mammoth.
Very clever construction kept the saw-blade spinning in this three-wheeled death-mobile. (Bike by Smitty Regula.)
I just thought the design on this bike was brilliant and beautiful.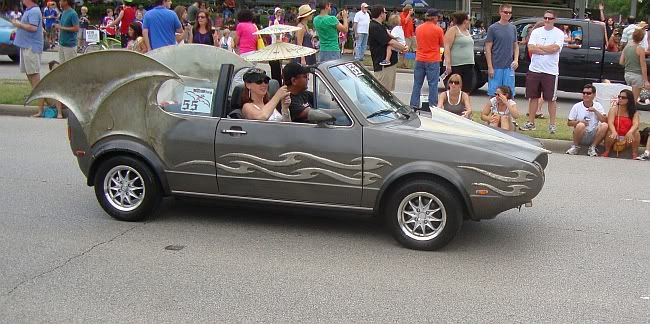 The 1960s era Bat-mobile (or a replica) was in the show, but I liked this one much better.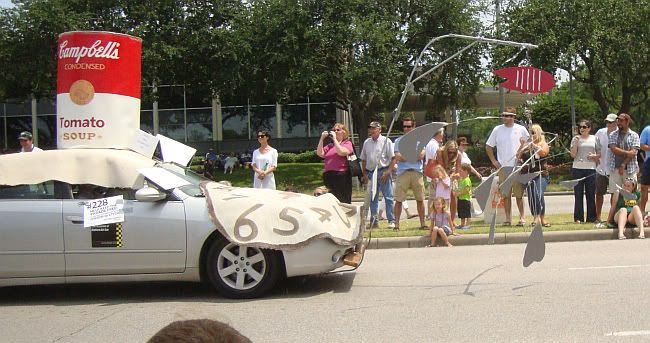 They put every modern art cliche they could on this one. A "Calder" mobile, soft watches, a Campbell's Soup can, and...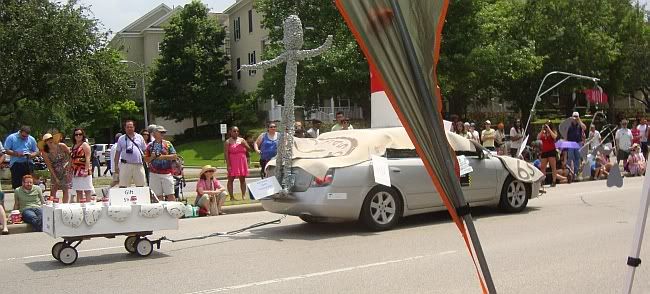 ...a Giacometti (I'm not sure what they are towing).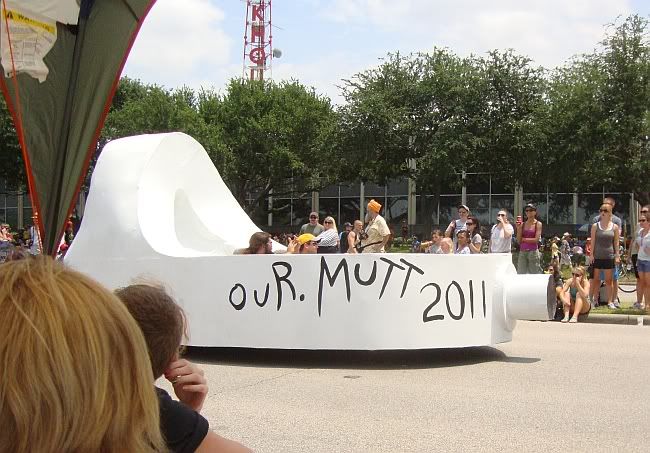 This one was more elegant and kept its count of art cliches to one.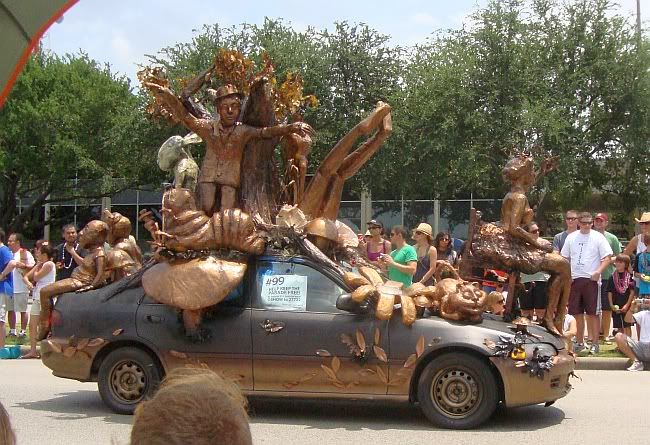 A lovely Alice in Wonderland tableaux.