This video was shot by "
torgotom
." In the background, one can see Christine West (the director of
Lawndale
),
Alchemic Ale's
Tim Leanse
, and various members of
Sketch Klubb
.
Speaking of Lawndale, they have an excellent
Flickr page
where you can see the entirety of
Walpurgis Afternoon
(and the other exhibits). However, these photos should merely motivate you to see the show in person--especially because they don't capture all the remarkable detail in
Woodring
and Bell's drawing.
And speaking of
Marc Bell
, here is a photo of him at
the Orange Show
.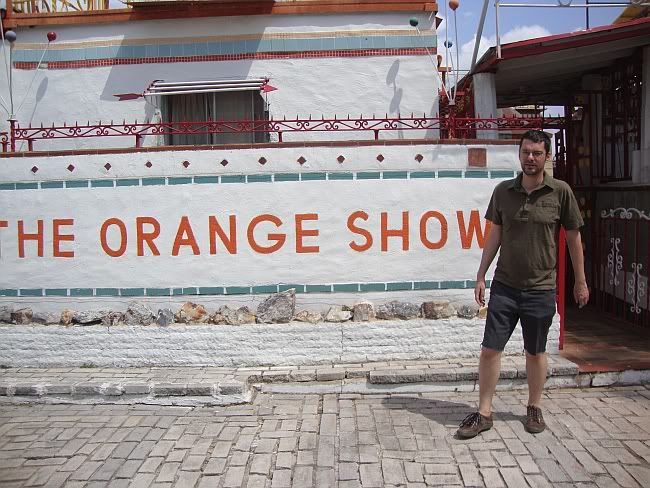 And finally, the ultimate tribute: a fan with Jim Woodring's character "Frank" tattooed on his arm.