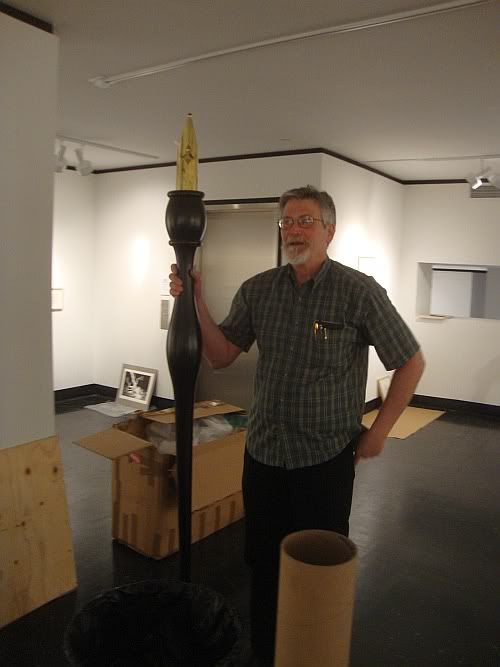 Last night we finished hanging the show--it's huge. 50 pieces all in, including
Jim Woodring's
performance tonight at 7 pm. That's Woodring above, posing with his giant pen which he'll be wielding tonight.
The exhibit opens at 6:30 pm tonight, at
Lawndale Art Center
(4912 Main Street Houston TX 77002). Hope to see you there. (And if you miss the opening, it will be up for viewing through June 4.)
Marc Bell
doing a last minute touch-up.
By the way, I want to take a moment to thank Dean Liscum. Most of the recent posts have been his, as I've been so preoccupied with the Walpurgis Afternoon. If you haven't yet, read his
erudite review
of the George Gittoes exhibit and his
self-deprecating account
of the Ai Wei Wei protest.