by Robert Boyd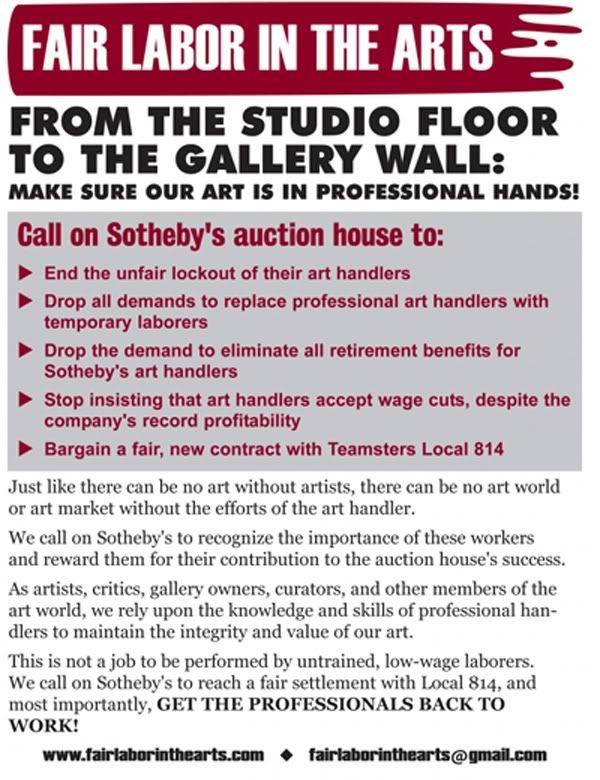 Surprise! Sotheby's hates the working class.
Sotheby's has locked out their art handlers in a labor dispute. I instinctively side with the art handlers, but really I don't know the details of the dispute. But let's remember--Sotheby's
net income in 2010 was $161 million dollars
, and their CEO William Ruprecht has a
base salary of $700,000
as well as
a performance based bonus and other long- and short-term incentives
. This hasn't sat well with Occupy Wall Street, who issued this
communiqué
:
Occupy Wall Street supporters are appalled at the persistent attack on workers rights. We support the right of the workers to collectively bargain. Sotheby's wants all new hires to have no collective bargaining rights, no health benefits and no job security. After locking out their unionized work force, Sotheby's continues to operate using scabs and a non-union subcontractor. Sotheby's art auctions epitomize the disconnect of the extremely wealthy from the rest of us.
Fair Labor in the Arts
has put up a petition. [
Bloomberg
,
Sotheby's 2010 Annual Report
,
Sotheby's Definitive Proxy Statement
,
Hyperallergic
, and
Fair Labor in the Arts
]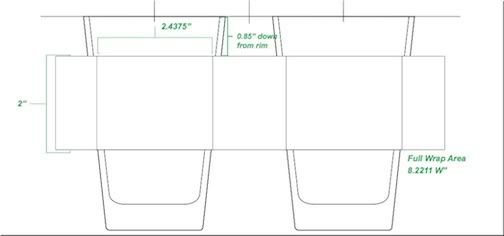 Make sure your free art labor fits this template!
I Wanna Be Exploited!
So you are a commercial artist. A client asks you to design a brewery's pint glasses that will be part of their brewery tour? What's a fair price for that? How about barter? How about a private tour and beer tasting for ten people? And how about it be a competition, so even if you do the work, you might not get your tour. Does that sound like a good deal? If so, you should enter
this contest
. It's being put on by
Karbach's, Houston's newest microbrewery
. [
Karbach's beer glass contest
]
No Houston artists need apply.
At least, not if you're trying to
decorate the johns
in the Fort Lauderdale-Hollywood International Airport.
Dixie Friend Gay
, local artist and
experienced airport decorator
, was hired to provide murals for for 42 restroom entrances at the Florida airport, only to have the Broward County supervisors rescind the offer because
Gay
was not a local artist. [
SunSentinal.com
]