by Robert Boyd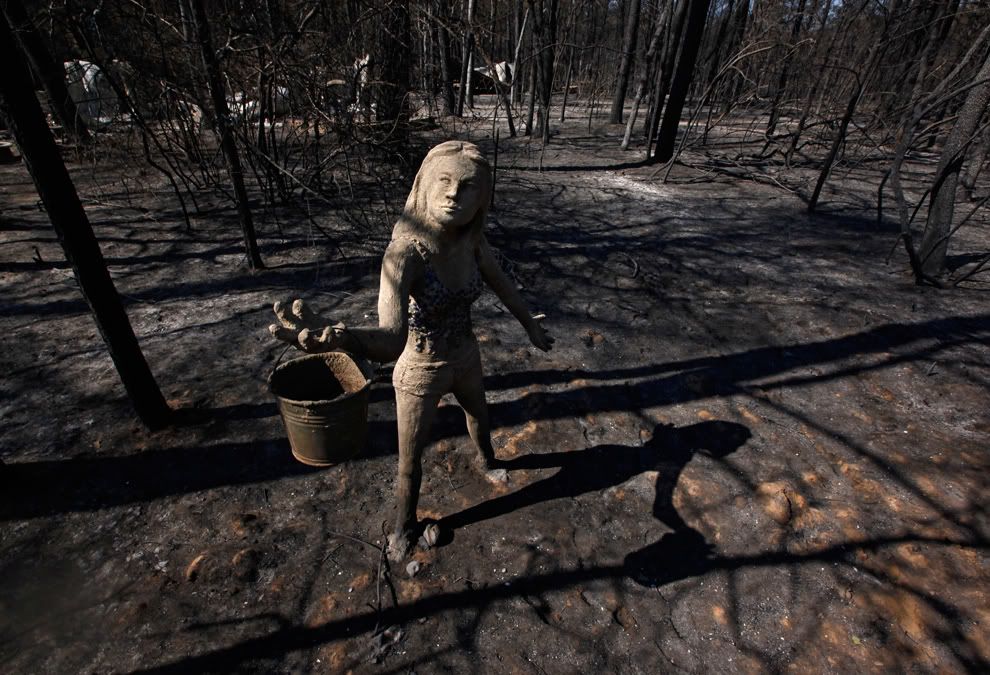 Erich Schlegel/Getty Images, 2011
This sculpture is in front of the burned remains of a house on
Lake Bastrop
. The house burned on September 6. ("Texas Drought and Wildfires,
Boston.com
.) I am reminded of this: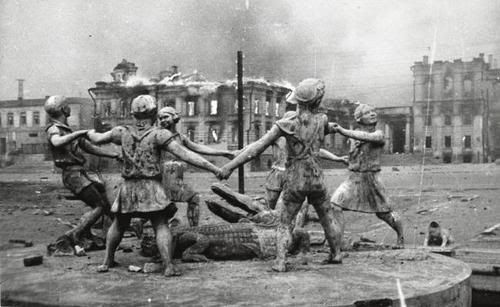 Emmanuel Evzerikhin, Barmaley Fountain, Stalingrad, 1942
This is the
Barmaley Fountain
--a jolly piece of sculpture illustrating a rather macabre children's poem by
Korney Chukovsky
. This photo was taken during the
Battle of Stalingrad
.