I meant to review
Natasha Bowdoin's
exhibit but have been unable to make the time to do it justice. Fortunately, Douglas Britt wrote such a nice review of it that I feel like I don't have to write my own review.
Bowdoin, 29, proves she deserves the real estate on her first Houston solo outing with dazzling cut-paper drawings that achieve a type of literary time travel. While Bowdoin came of age during the Internet boom, her sources include authors from the classics of print such as Lewis Carroll and Jorge Luis Borges, whose words she laboriously transcribes to make shadow-box versions of illuminated manuscripts that defy easy reading.("Natasha Bowdoin's Cut-Paper Drawings Take CTRL by Storm," Douglas Britt, 29-95, January 26, 2011)
I'm off the hook. But still I want to show you what I find so pleasing about her work. Here are some of the images from Bowdoin's exhibit, which you can see through February 19 at
CTRL
.
Natasha Bowdoin, I Hear Your Words Like Black Hungry Birds, ink and pencil on paper, 2010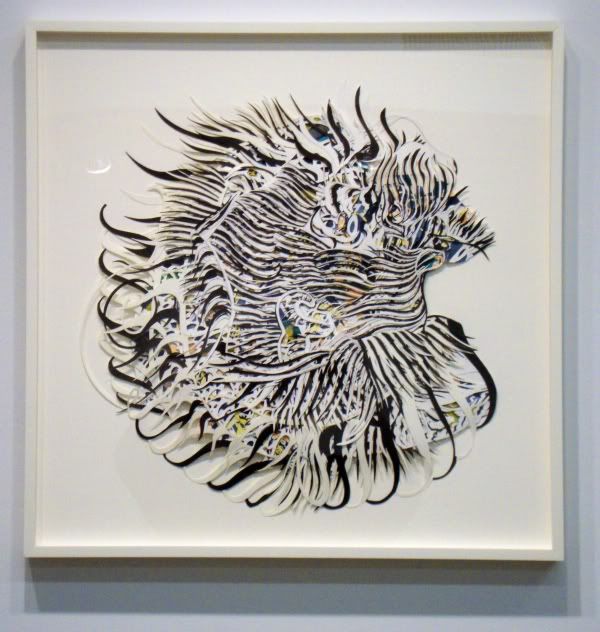 Natasha Bowdoin, Dreamtiger 3, ink, gouache and pencil on cut paper, 2010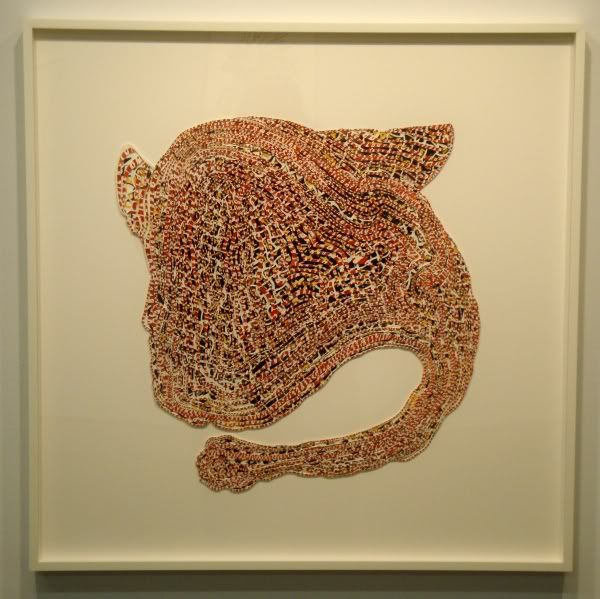 Natasha Bowdoin, Not the Jaguar, ink, gouache and pencil on cut paper, 2010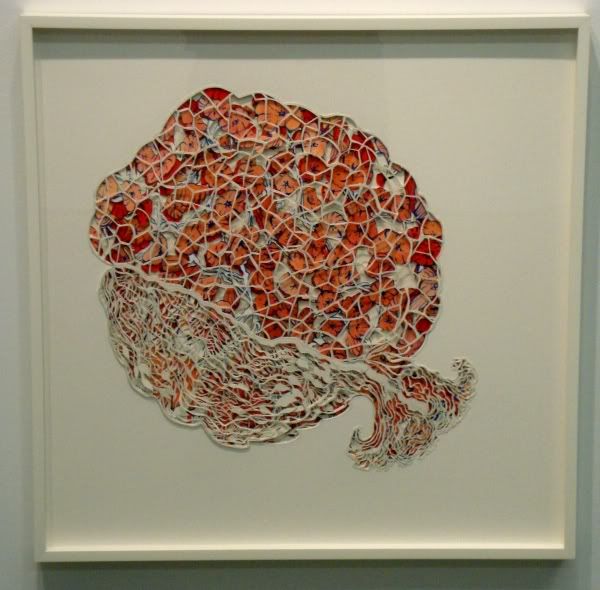 Natasha Bowdoin, Dreamtiger 4, ink, gouache and pencil on cut paper, 2010
Natasha Bowdoin, Contrariwise, ink, gouache and pencil on cut paper, 2010
Natasha Bowdoin, Contrariwise detail, ink, gouache and pencil on cut paper, 2010
Tweet