by Robert Boyd
Buster Graybill, Progeny of the Tush Hog, mixed media. My nephews are arranging the Tush Hogs into an impromptu football field in this photo. This show was on Salvador Castillo's "best of" list. (Photo by Sarah Boyd)
The Best of 2011, Austin Edition
: Salvador Castillo put up an entry in his all-to-infrequently updated blog
'Bout What I Sees
with
his list of 19 shows that he really liked
. I only saw one of them--
Recovering Beauty at the Blanton
(resolution--more trips to Austin in 2012). Castillo's list included such Houston favorites such as
El Anatsui
,
Claire Falkenberg
and
Barry Stone
. If reviews are the first draft of art history, "best of lists" are the second draft. (Now who has a "best of list" for Dallas/Fort Worth or San Antonio?)
Best of 2011, Britt-Darby Edition
: Devon Britt-Darby also came up with a top 10 list with no particular geographic focus (although most of the shows were naturally from his former base in Houston). He limits his list to museum shows. Included are
Donald Moffett: The Extravagant Vein
at the CAMH,
Upside Down: Arctic Realities
at the Menil, and
Andrei Molodkin: Crude
at the Station Museum. [
Reliable Narratives
]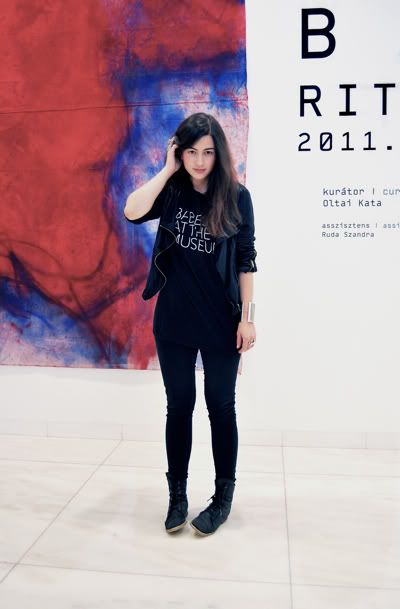 Paloma from Budapest at the Rita Ackermann at the Ludwig Múzeum.
I don't go to galleries and museums just for the art
: Checking out the beautiful, fashionable women is a big motivator, too. For hetero men (and lesbians, I suppose), this is one of the key pleasures of going to openings, etc. Now at last there is a website that acknowledges this unspoken truth:
Babes at the Museum
. Of course, I added it to my RSS feed instantly. [hat-tip to
Hyperallergic
]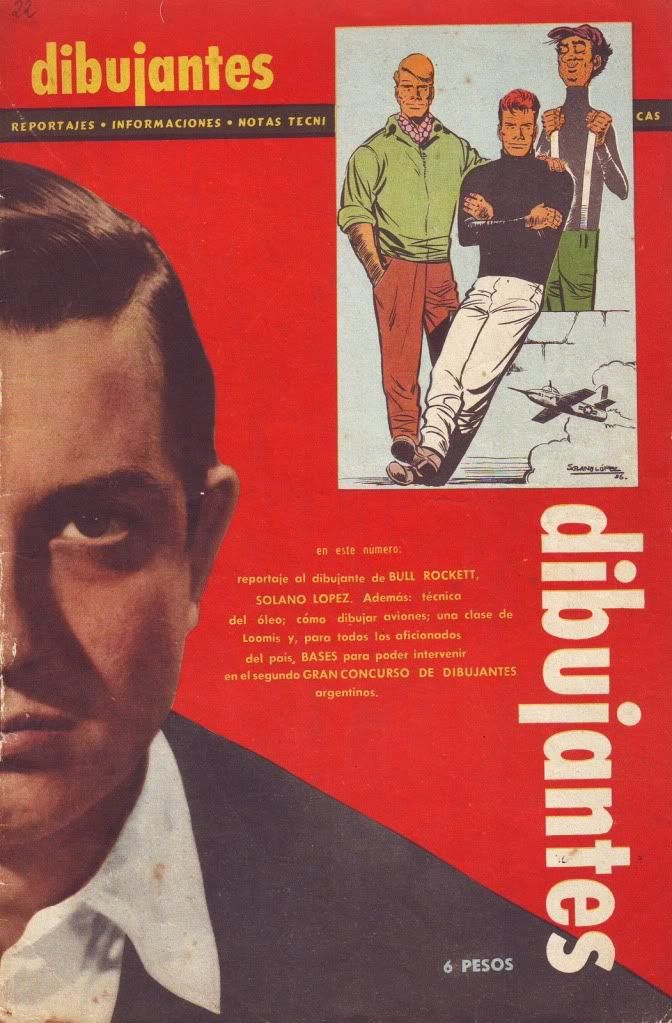 Argentine comics great Francisco Solano López at 28 in 1956
One we lost in 2011, Francisco Solano López
:
Solano López was one of the key artists in the history of Argentine comics
. If you can find it, get a copy of
Deep City
(1986, Catalan Communications). I had the honor to edit his work in the early 90s, and I even wrote a short story for him to draw, "Buoy 77," that appeared in
Dark Horse Presents.
He was one of the greats, and seeing this photo reminded me how much I missed him. Solano was the same age as my dad, which may have something to do with my feelings about him... [
The Crib Sheet
]