by
Robert Boyd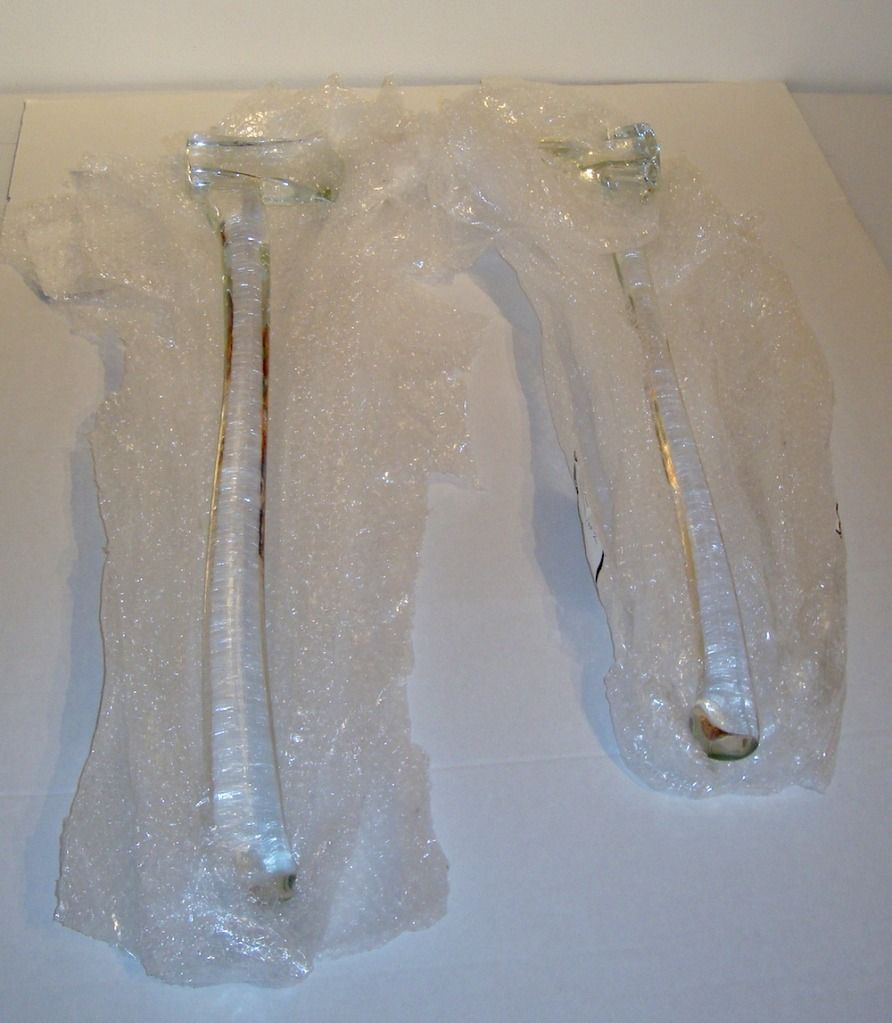 James Drake, glass axes
I was out checking out galleries Saturday and saw these two glass axes by
James Drake
at
Moody Gallery
. They are resting in a bed of bubble wrap.
Charles Krafft, AK47 Rifle, slip cast hand-painted porcelain

Charles Krafft, Mossberg Shotgun, slip cast hand-painted porcelain
Then over
P.G. Contemporary
were these porcelain weapons (among many others) by Seattle artist
Charles Krafft
. It was interesting to see all these very fragile representations of objects that are potentially very dangerous in real life. Such a representation is inherently ironic and a typical post-modern strategy (making large sculptures of small things, making soft sculptures of hard things, etc.). Drake and Krafft are very different artists, but both of them deal with violence in their work. Another artist who deals with similar subjects in related ways is
Camp Bosworth
. Curators, feel free to build on this idea--free of charge.