by Robert Boyd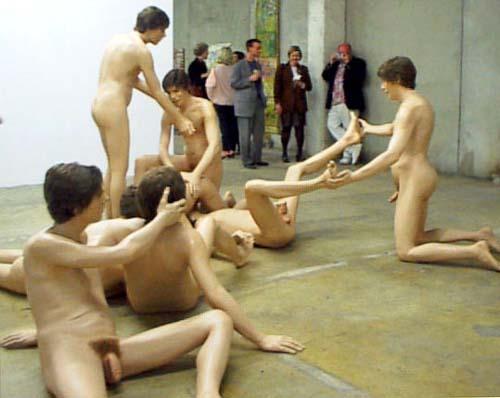 Charles Ray, Oh! Charley, Charley, Charley, mixed media, 1992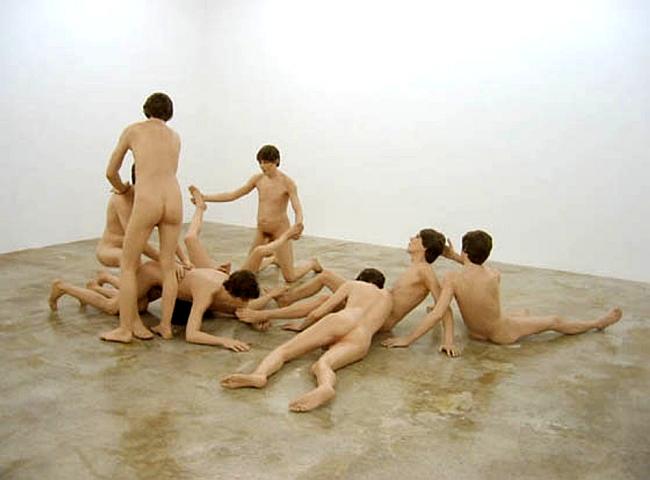 Charles Ray, Oh! Charley, Charley, Charley, mixed media, 1992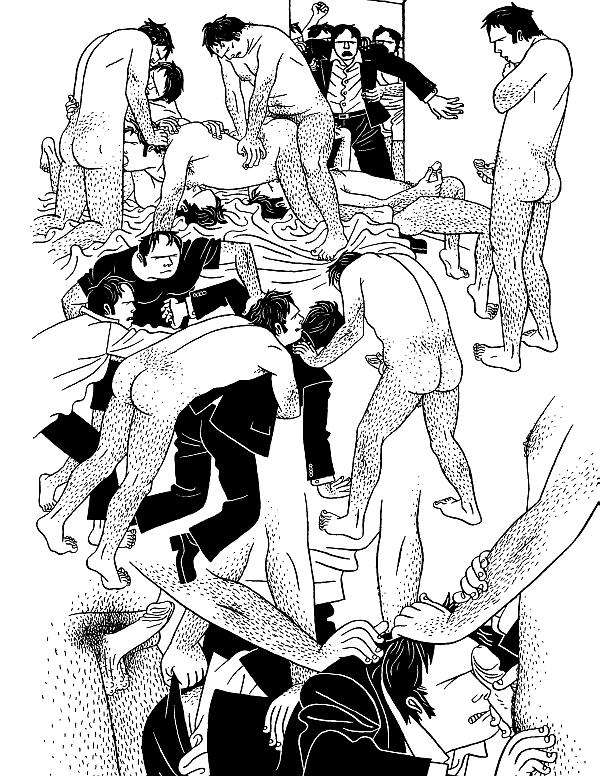 Patrice Killoffer, Six cent soixante-seize apparitions de Killoffer page 28, graphic novel, 2002
Charles Ray
is an extremely interesting sculptor.
Patrice Killoffer
is an amazing cartoonist who was part of the French group
L'Association
. I don't think there is any actual swiping going on here--just two guys who conceived of the idea of orgies consisting of doppelgangers of the artists. That said, it is certainly possible that Killoffer saw
Oh! Charley Charley Charley
before he drew this.