By Robert Boyd
People-watching at
Frieze
. These photos were taken just outside the tent, where the food trucks were and where people were walking to and from the water taxi.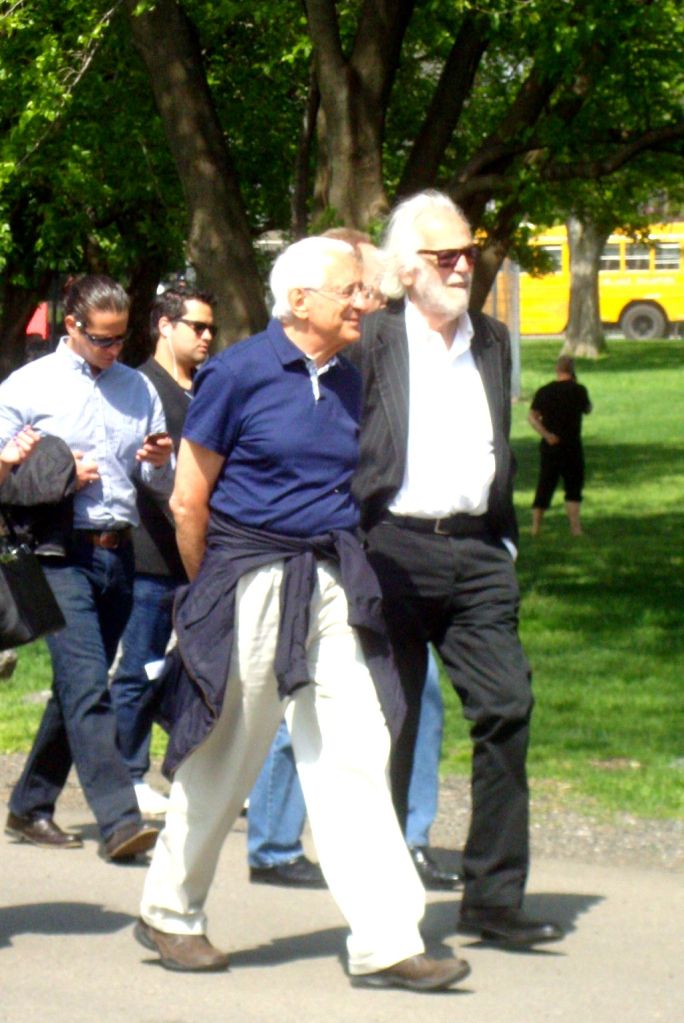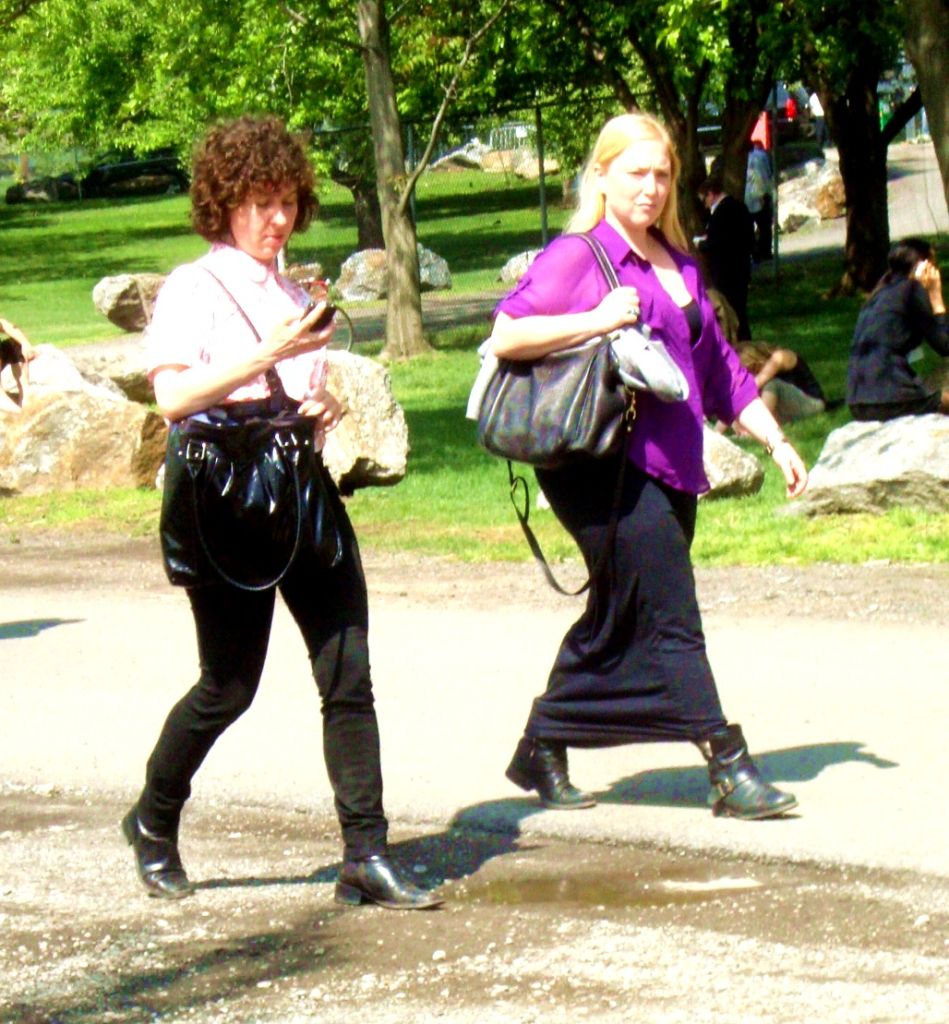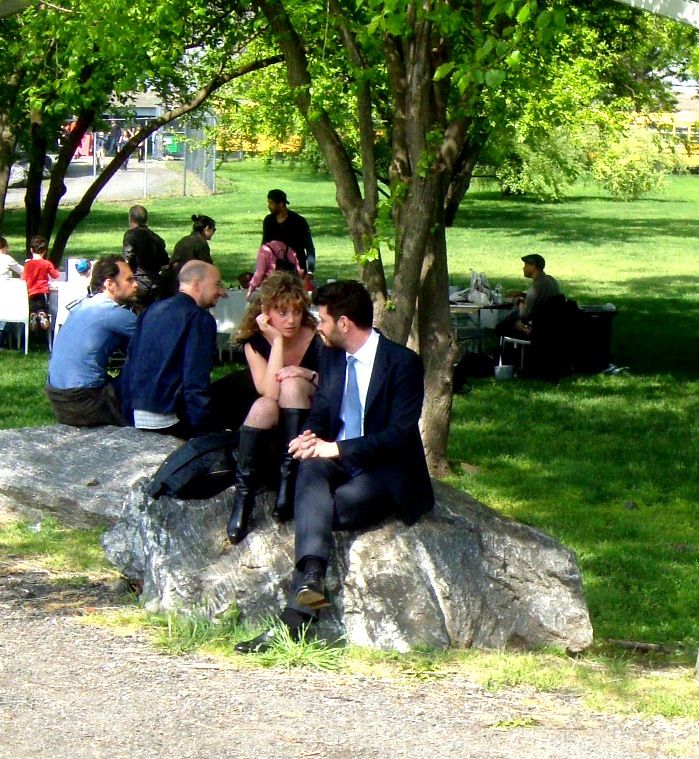 (They get my vote for most attractive couple.)
Inside the tent, people had their fashion sense complimented by the soft, filtered natural light.
Land ho!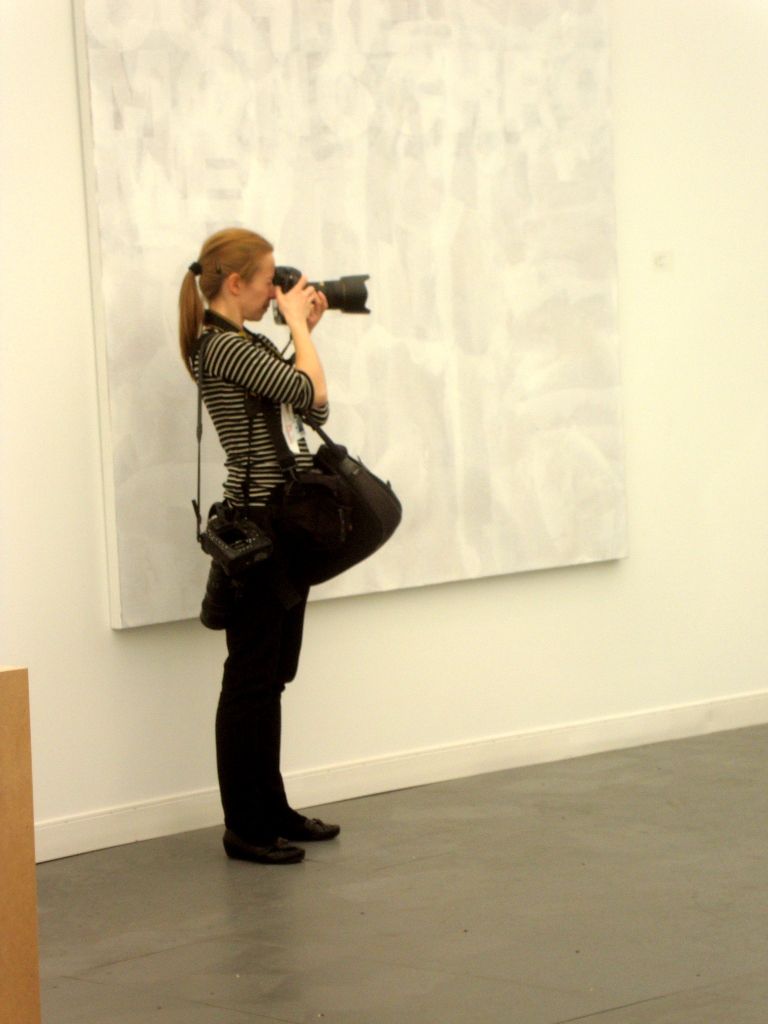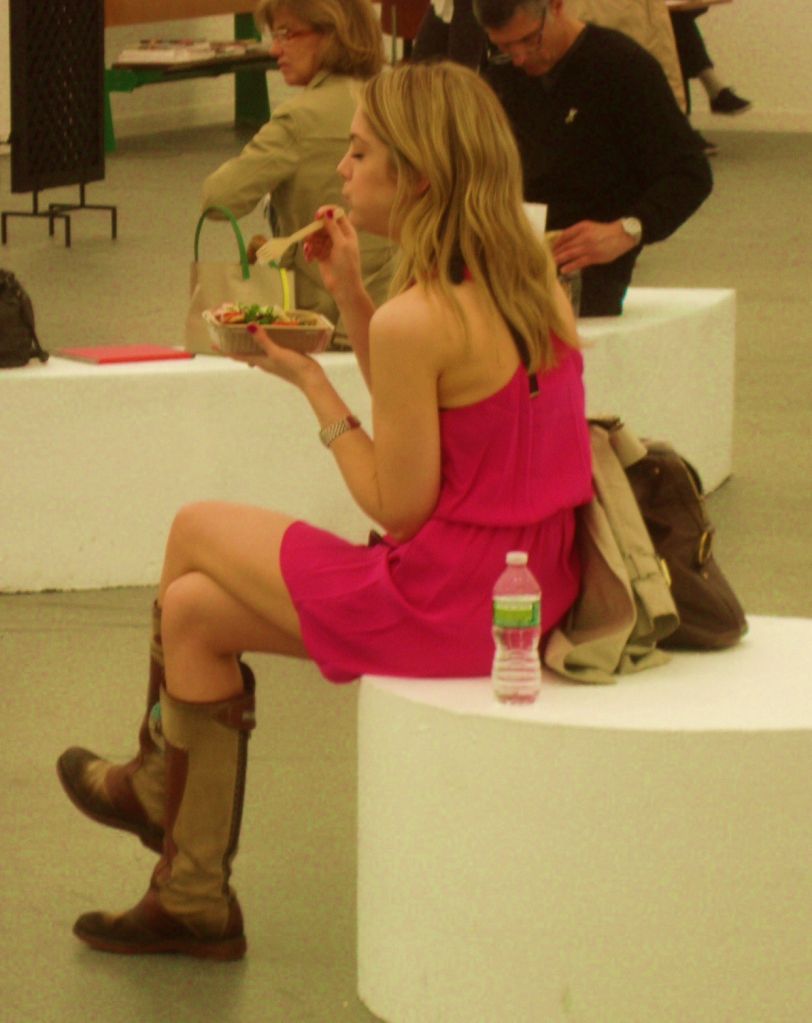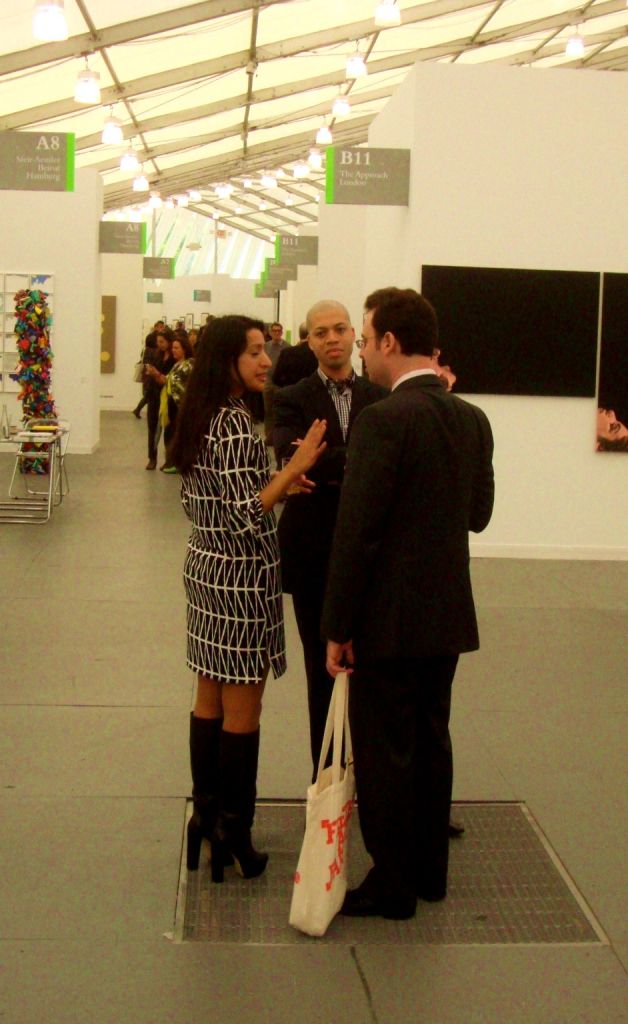 Celebrities! Actually I didn't see that many celebrities. I was pleased to see
my favorite Reuters financial blogger, Felix Salmon
, but I wasn't quick enough with my camera to shoot him.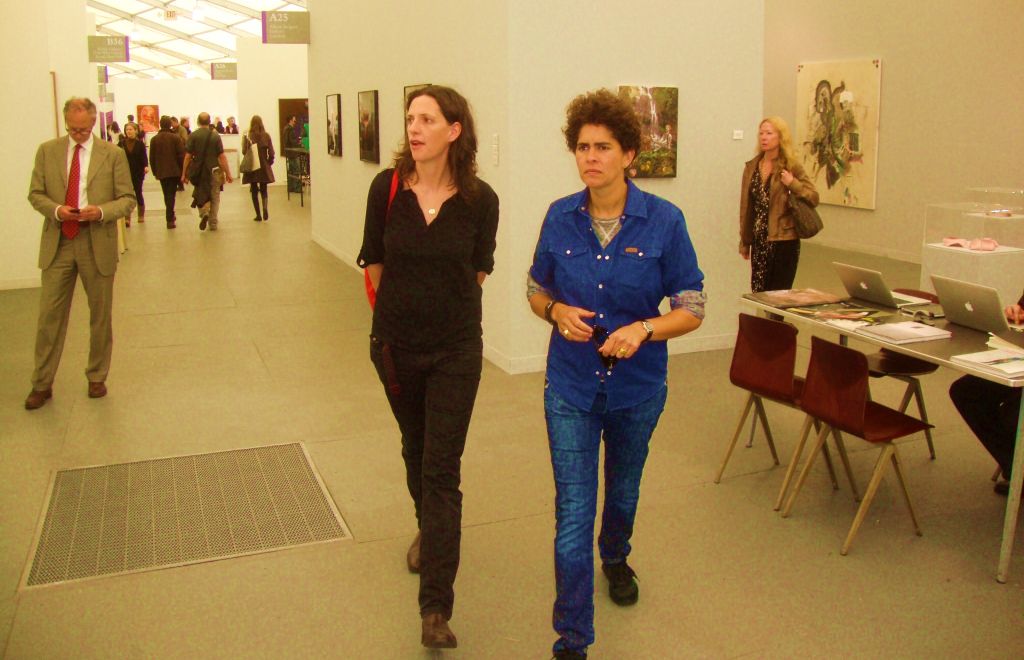 Julie Mehretu
and (I think)
Jessica Rankin
Here's Hrag Vartanian, editor/co-publisher of
Hyperallergic
. He's on the phone trying to correct a post that went wrong.
And finally, the poorest person at Frieze who wasn't actually an employee of the art fair.