by Robert Boyd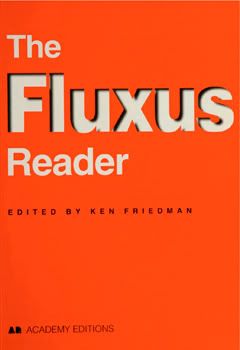 This book of essays about
Fluxus
,
The Fluxus Reader
is being offered for
free in PDF form here
. Fluxus was, as you may recall, the dada-inspired art movement that reached it peak in the 60s, and included as "members" such figures as John Cage, Yoko Ono, Nam June Paik, etc. There was a big exhibition of a key Fluxus artist,
Benjamin Patterson
, at
the CAMH last year
.
Then there's this thing: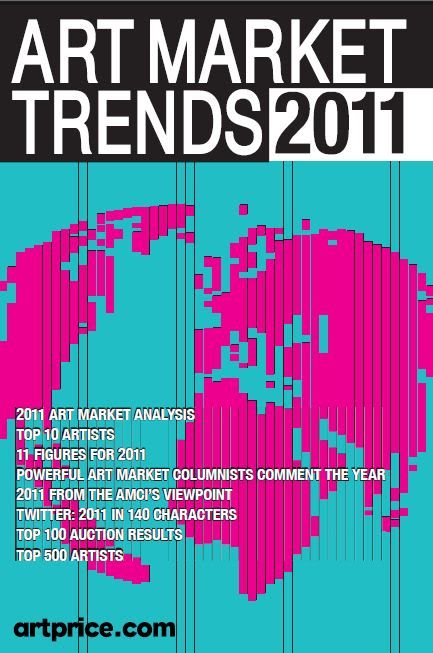 This is Artprice's annual summary
of what happened in the art auction world (where prices are more-or-less transparent). It's a world that is far away from the life of the average artist, but it does give one an idea of the amount of money in the art world. To get a true idea of the size of the art world in terms of money on an annual basis, you'd have to construct an equation that looks something like this:
Auction sales + gallery sales + private sales + museum and art space annual expenses and capex + art school [including private instruction and instruction in elementary, middle and high schools] annual expenses and capex + sales of art supplies
Am I missing something obvious? Anyway, the top 10 artists at auction in 2011, according to
Artprice
, were:
1.
Zhang Daqian
(1899-1983) – $550m. My art history was way too Western-centric for me to have even heard of this guy, I'm embarrassed to admit.
2.
Qi Baishi
(1864-1957) – $510m. Ditto.
3. Andy Warhol (1928-1987) – $325m
4. Pablo Picasso (1881-1973) – $315m
5.
Xu Beihong
(1895-1953) – $220m.
6.
Wu Guanzhong
(1919-2010) – $212m
7.
Fu Baoshi
(1904-1965) – $198m
8. Gerhard Richter (1932) – $175m. It's nice that the top living artist isn't someone like Damien Hirst or Jeff Koons.
9. Francis Bacon (1909-1992) – $129m
10.
Li Keran
(1907-1989) – $115m
The rise of Chinese art in the art market is pretty amazing. Obviously it reflects the rise in wealth of the Chinese, but that can't be all of it. If it were, we'd also see a lot more Japanese artists (the first Japanese artist on the list is Takashi Murakami at 97), Korean artists, Russian artists, Brazilian artists, Indian artists, etc. So something else is happening with the Chinese market. One thing that comes to mind is that these artists must have been pretty prolific. Another thing is that the provenance must be somewhat tricky. Who owned these works during the Maoist period? In any case, I suspect that when kids take their two semester art history survey class, there is a lot more time spent on the history of Chinese art than there was in the early 80s when I took that class.