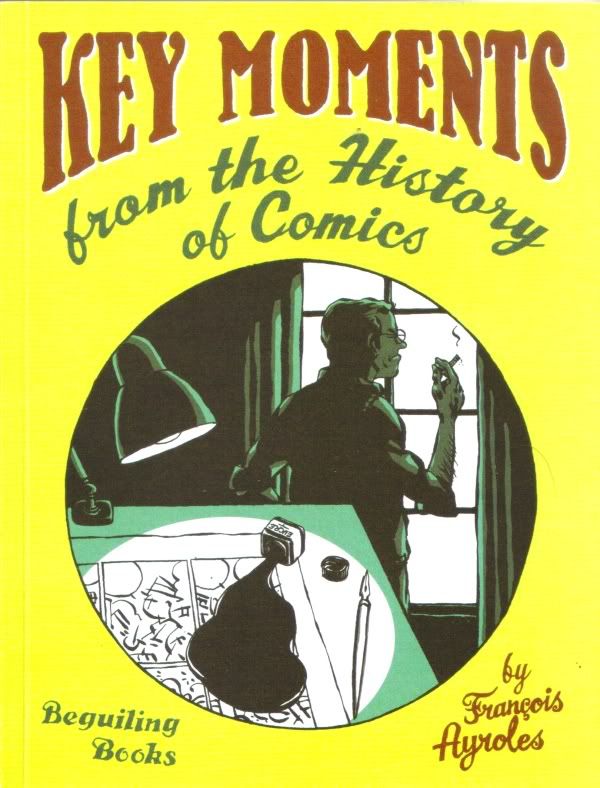 This book is a trifle, to be sure, but a highly amusing one. It may be a little perplexing to English-language readers, as so many of the "key moments" it portrays are from the world of Franco-Belgian comics. And some of the jokes fall flat. But much of it is clever and delightful.
It's main value is that it brings the cartooning of
François Ayroles
to an English-speaking readership for the first time. Ayroles is a French cartoonist best known for his formalist experiments published by L'Association. This volume was published by
The Beguiling
in association with his appearance at a comics festival in Toronto (a great way to honor a special guest to a convention, in my opinion). Ayroles has a really appealing, inky yet cartoony style that might remind some people of
Blutch
's art.
Here's a sample of the work. Given the seriousness--the
toughness
--of the comics work of
Muñoz and Sampayo
, I suspect this scenario is a bit far-fetched.