And I never want to see another photo as long as I live (or for at least two years).
Yesterday was the official opening of FotoFest, and I went to six openings. Then
today
I did the following: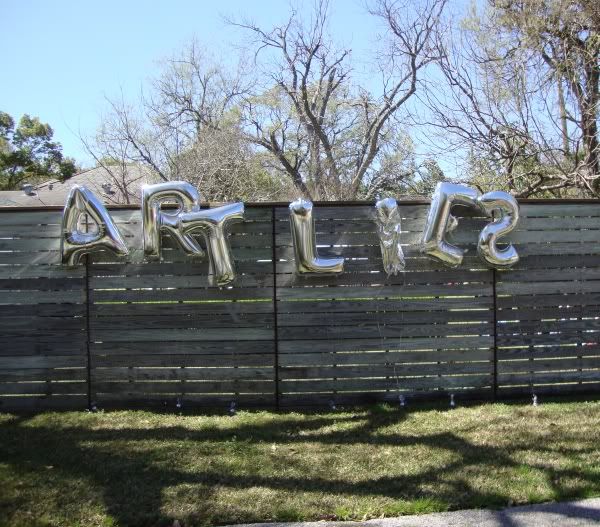 Went to the
Menil
community day, where
Artlies
had a booth and a balloon sign. Good crowd, lots of food, lots of kids climbing on the Jim Love sculpture.
Went to the
Houston Center for Photography
to look at their FotoFest shows. Nice crowd.
Went to
Art Palace
to look at the current show again. Pretty empty, a few people coming through--but the opening (very well attended) was last night so it was about what one would expect.
Went to
FotoFest
headquarters to look at the show again (it was a madhouse last night). Several people there checking out the show--it looked like they were getting good circulation.
Went to
Domy
while they were still installing the current exhibit. There were a few people lurking about, but obviously the show hadn't begun.
Went to
Texas Gallery
. Never been there before. It is downstairs from Marfrelas, and like Marfrelas, it doesn't have a sign. Nice, sedate crowd.
Went to
Darke Gallery
. Not packed, but they had as big a crowd as I had ever seen there.
Went to
McClain Gallery
. Quite crwded in the small back gallery where the new exhibit was.
Went to
Rudolph-Blume
. Saw people I had seen earlier at the Menil thing (a particularly attractive woman wearing a memorable shirt helped me remember). Good crowd.
Went to the
Joannex
. Light crowd, still seemed early. The installation above is called "Howdy Pilgrim" and it's by Dennis Harper.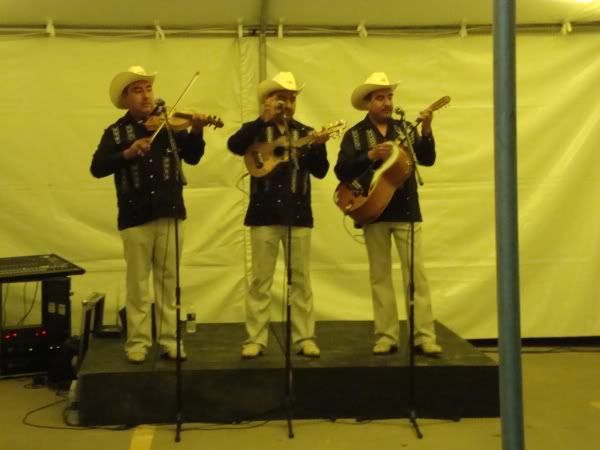 Went to the
Station Museum
. It was bananas. There were at least 100 people there, probably closer to 200. There was a kick-ass mariachi band playing (above).
Finally went to
Box 13
. Fairly small, sedate crowd (compared to some other Box 13 openings). It was still early for them. Saw the girl in the memorable shirt again.
Pooped now.
And there are many other openings I
could
have gone to and would have
liked
to have gone to, but just didn't have the time or energy to hit. Lots of writing ahead for me here and on
29-95
. Look for it.