Wacdesignstudio
(Jenny Lynn Weitz Amare-Cartwright and Scott Cartwright) staged
a rather forlorn event
alongside the North Freeway in the deserted parking lot of
Landmark Chevrolet
. It was a "guerrilla furniture sale." The furniture--mod wooden laminates--wasn't the most comfortable (definitely not for older folks who might find it hard to rise from floor level chaise lounges). It sure looked nice, though.
Here is my fuzzy photo of the event, taken with my camera phone.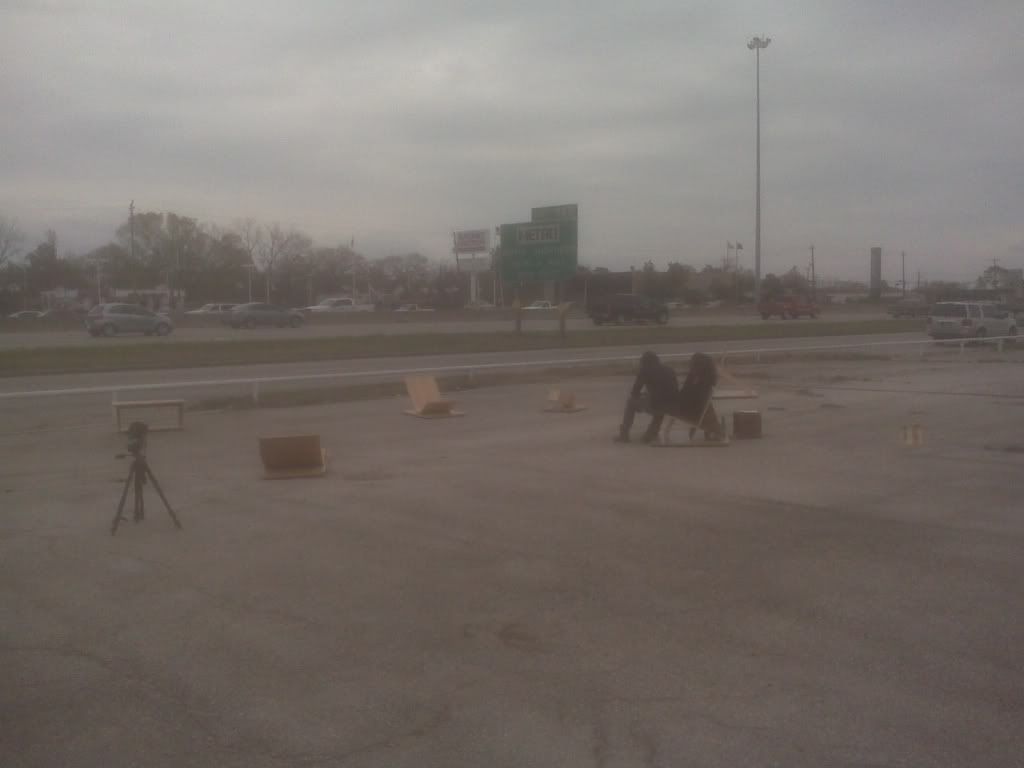 I think they were trying to make some kind of statement, there among the many closed businesses and among the myriad discount furniture outlets (
Gallery Furniture
most prominently). Standing in that wind-whipped parking lot, I wasn't sure what the statement was. Except maybe--we're here!