In what passes for big news in the Houston art community, the
Menil Museum
, after an exhaustive international search, hired Toby Kamps to be its Modern and Contemporary Art Curator. Toby Kamps is currently the Senior Curator at the
Contemporary Arts Museum
here. Depending on where Kamps lives, he may find his commute either lengthened or shortened by a mile or so. You can read all about this move
here
,
here
and
here
. Here's a picture of Kamps by Bill Olive that I stole from the
Chron
: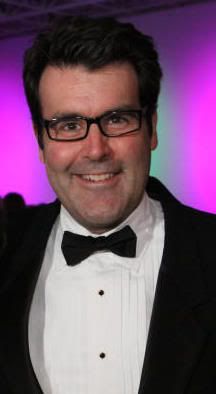 So this is very exciting and all, but I have one question? What happens at CAMH? They are one curator short now. I suppose they will begin an exhaustive international search, working through whatever professional organization(s) curators have, as well as their own networks. I reckon they'll be looking for someone with an advanced degree (preferably a doctorate) and lots of practical curatorial experience.
I'm going to suggest to CAMH that they think
outside
the box. Sure, experience and education are good, but maybe what CAMH needs is someone with something
else
. Someone plugged into the
now
. An art expert who brings an expertise in modern electronic communication--a blogger, for example. But a blogger who knows a lot about art (yet has weirdly inexplicable and somewhat charming gaps in his art knowledge). Someone with whom, by hiring, they could save on relocation costs--important in these tight financial times! Someone unafraid to write about himself (or herself) in the third person. I think someone like that would be a brave, visionary choice for a new curator for CAMH.
Just my two cents.