by Robert Boyd
Shameless self-promotion department.
Pan y Circos
opens tonight, at 6 pm. It's at
3225 Milam St., Houston, TX, which is the temporary PG Contemporary Annex. (And just a couple of door down. PG Contemporary is having an opening of its own.)
Sharon Englestein, Big Head, vinyl and forced air
This is one of the two Sharon Engelstein pieces in the show. It's going to be a great show. But don't take my word for it! The Houston Press said this about it: "
Here's a sure bet for Friday: the
"Pan y Circos"
group exhibit at PC Contemporary." Forkin' A! And
Glasstire added this
: "Co-curated by Robert Boyd of the entertaining Houston-based art blog
The Great God Pan is Dead
." "Entertaining." It's the nicest thing anyone has ever said about this blog (except when
Carrie Schneider
called it "sassy"). Sniff.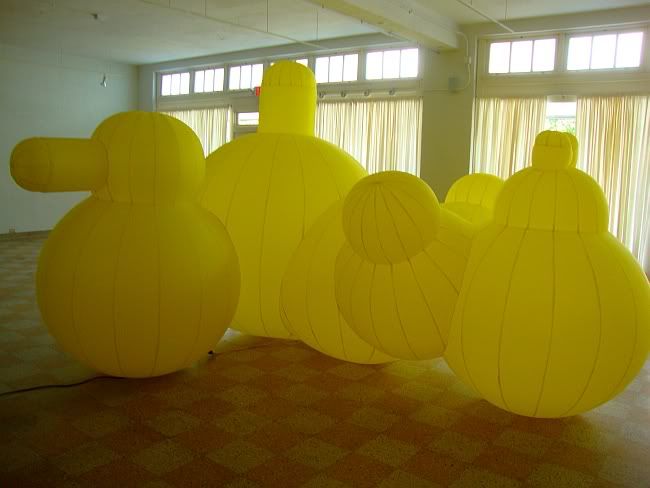 Sharon Englestein, Big Head, vinyl and forced air