by Robert Boyd
Later I will probably have some thoughts about the
Houston Fine Art Fair
to share. I might even have a few pieces of art to discuss. But it's hard. I was speaking to
Carrie Schneider
last night, and she made what I thought was a very true comment--the art that you remember from a show like this tends to be the most gimmicky. A piece that is subtle, or requires contemplation to get, or that must be understood on multiple levels doesn't stand a chance next to a shiny bronze teddy bear with a skateboard (which I'll show in a subsequent post). There were a few things that fall into the category of easily overlooked that I want to call attention to. But not now.
What's the other purpose of going to an art fair? To check out the peeps, natch. So here are some art fair peoples.
The best dressed guy who was not actually working a booth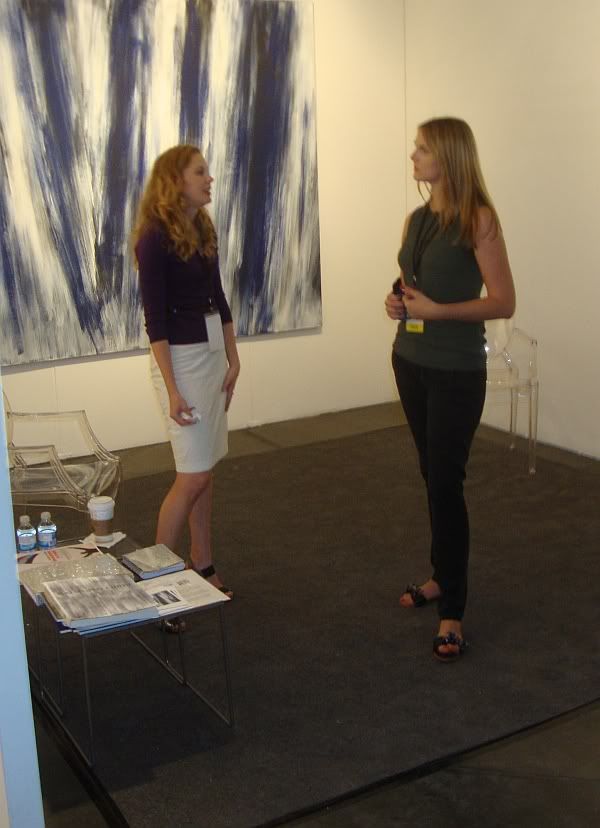 Gorgeous gallerinas
Seth Alverson
and
Lane Hagood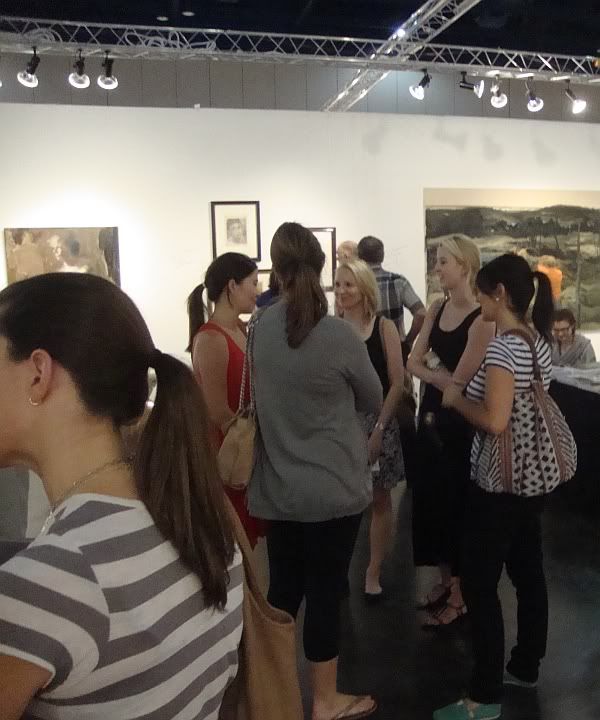 Ponytails
A family takes a texting break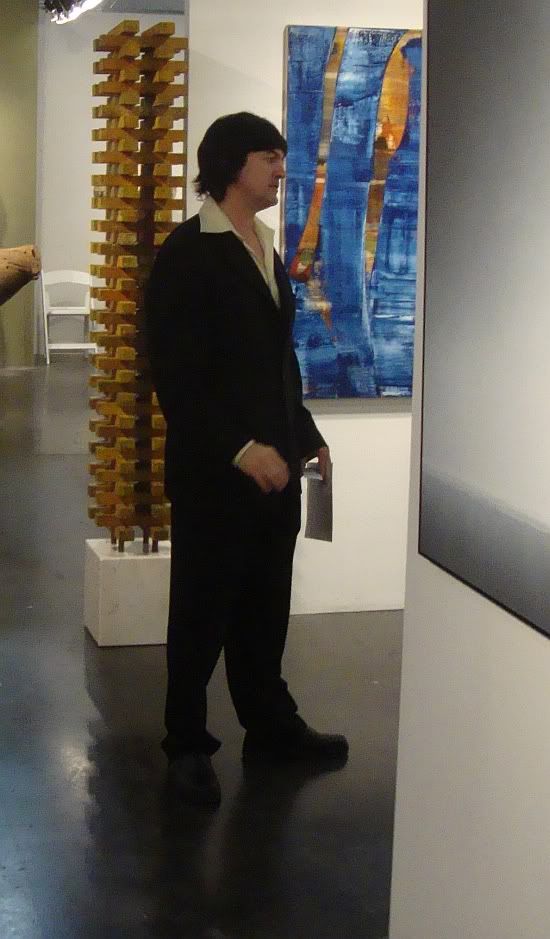 Awesome hair cut
This gallery is apparently owned by an outlaw motorcycle gang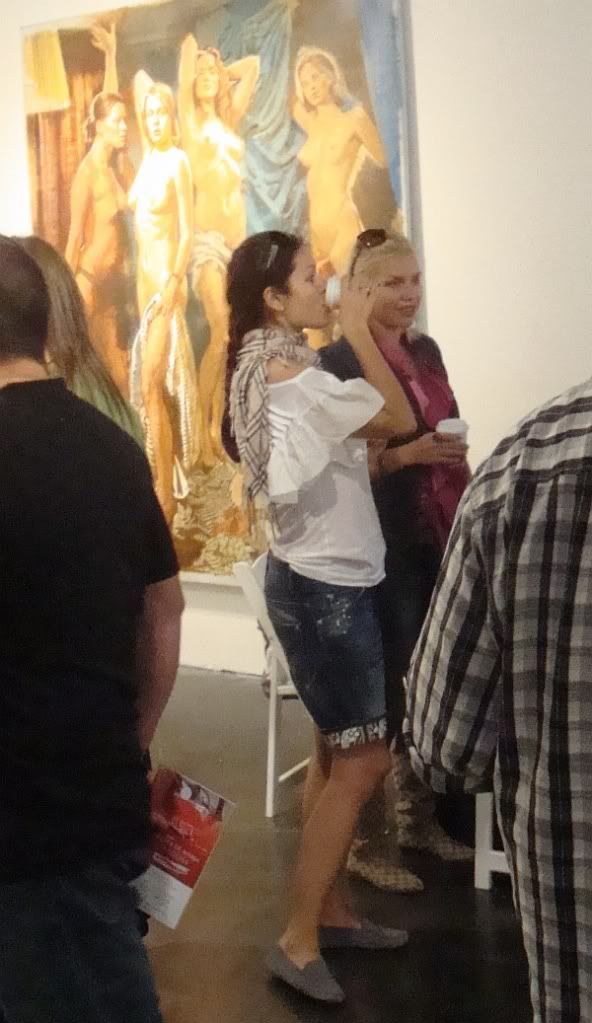 The Gallery Miranova ladies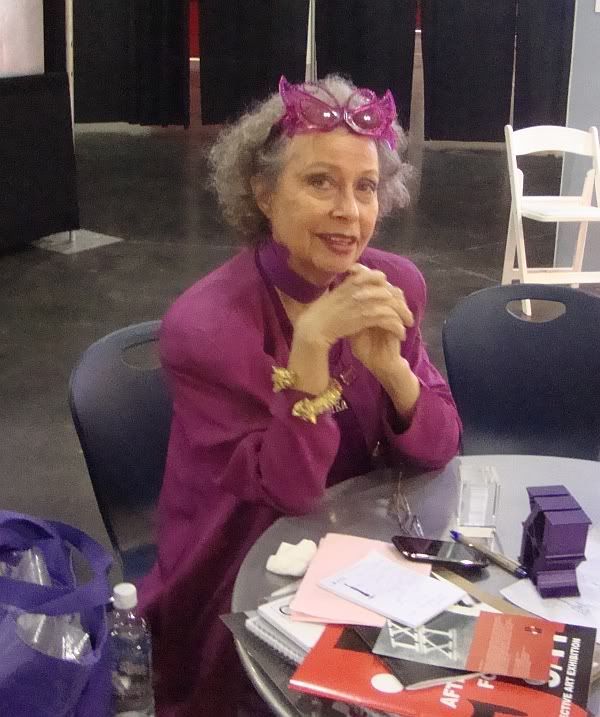 Ultra Violet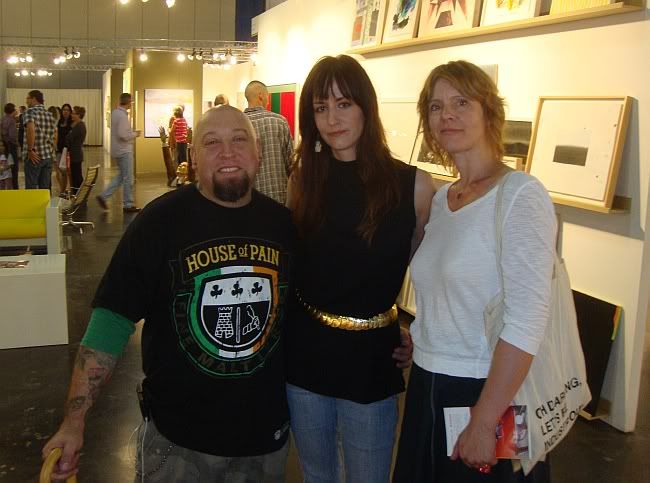 Skeez
,
Aimee Jones
and friend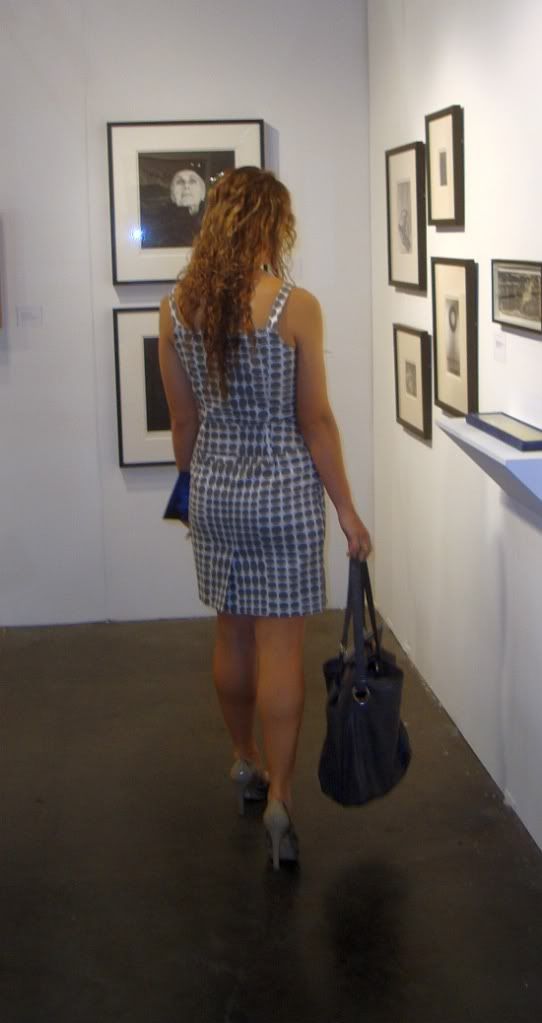 The male gaze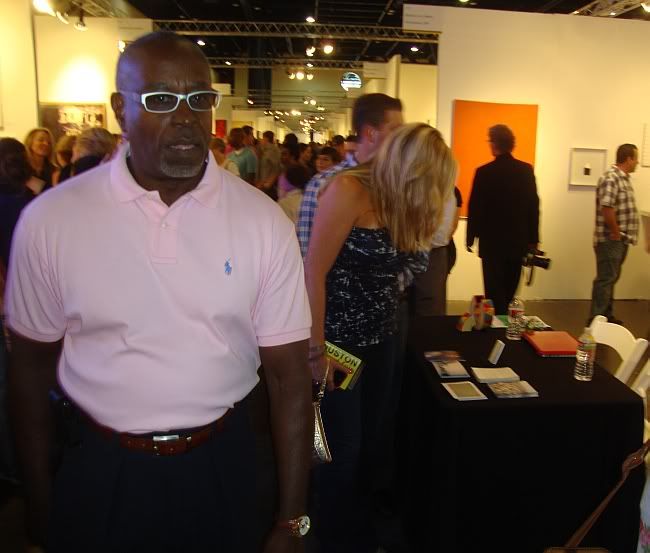 What are you looking at?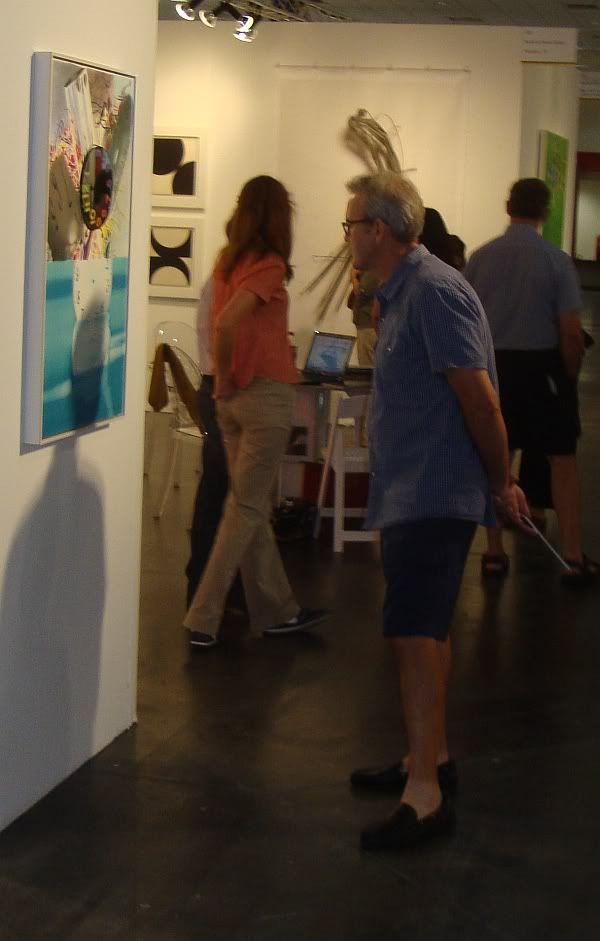 The connoisseur
If you are in any of these photos, let me know and I'll identify you!