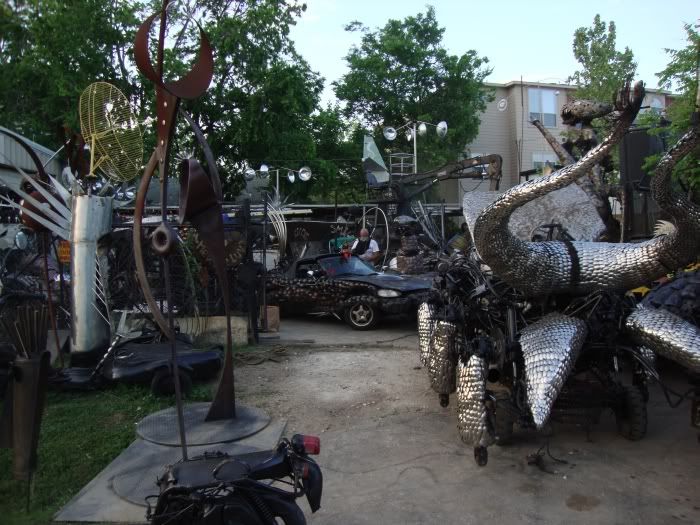 Last Friday, I was looking for parking for the
Poissant Gallery
show (great, by the way) and ended up parking next to the
Scrapdaddy yard
.
The proprietor and creative force,
Mark Bradford
, was working in the yard, spray painting vehicles. He was getting ready for the
Art Car Parade
. He invited me to look around. So I literally looked around--here is a 360 view of Scrap Daddy Design:

(Click here for a much larger version.)
Neon Poisoning
also has a few photos of the yard, too.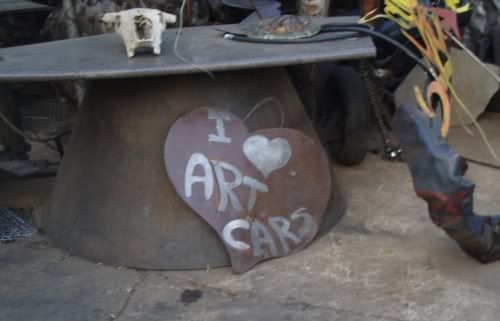 This is getting me in the mood for the parade. I'll be there with various brothers and sisters and nieces and nephews. Looks like Scrapdaddy is going all out this year--should be excellent.