by Robert Boyd
(Continued from
part 4
)
Robert Pruitt, You Are Your Own Twin at Hooks Epstein
. Mark Flood said
Pruitt
's
You Are Your Own Twin
was one of the best gallery shows he saw this year.
Rod Northcutt's Indigenous Genius at Art League
.
Emily Sloan
selected this show, writing "The audience's strong mixed or confused reactions were interesting to me."
Scott Teplin, Crash at Ggallery
. This got a vote from
Bett Hollis
.
Seth Mittag, No Show ( At icetsuoH)
. This mysterious show (described to me by
Mittag
as a "non-show") got a thumbs up from
Michael Galbreth
.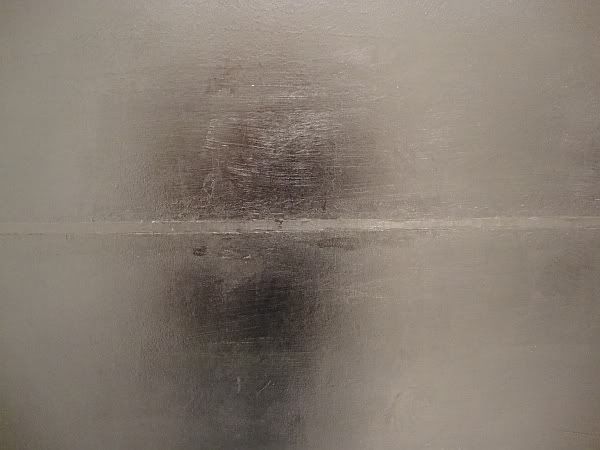 a tiny part of Shaun O'Dell's Silver Wall at Inman
Shaun O'Dell, Feeling Easy Feelings at Inman
.
Howard Sherman
included
Shaun O'Dell's
solo show on his list of favorites.
Stan VanDerBeek: The Cultural Intercom at CAMH
.
Devon Britt-Darby
wrote that
the underground film pioneer's
show "was pretty important, too."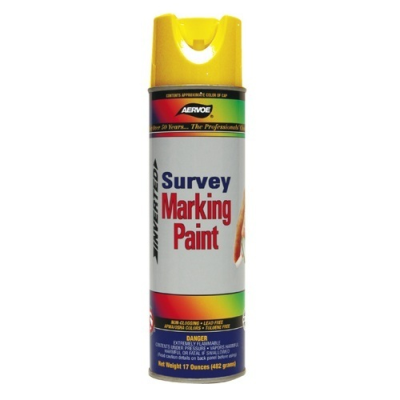 Howard Sherman likes the accidental art made with this kind of paint.
The neon orange markings on the pavement in and around downtown
. Howard Sherman likes this unusual type of found painting: "One last thing. I feel really strongly about the neon orange markings I see on the pavement in and around downtown. They're done by construction workers marking things off. The arrows and geometic edges are cool. So are the tar splatters. Wonderfully random and more inspirational than most of the art out there." (Personally, I would add painted-over graffiti--the irregular boxes of various shades of grey always appeal to me.)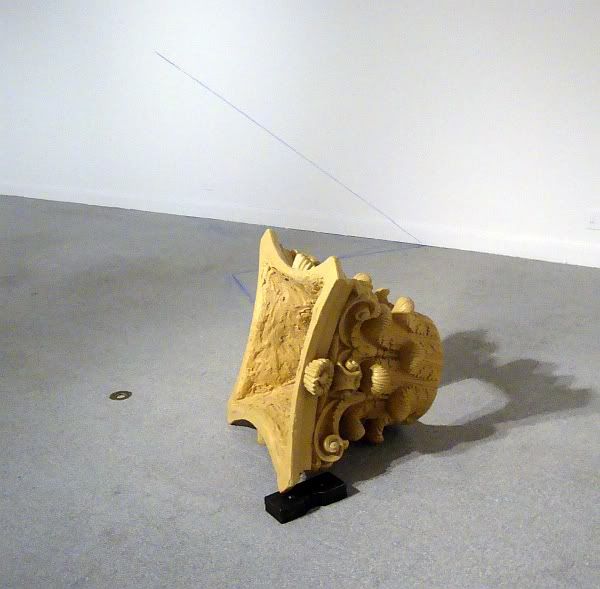 Francis Giampietro, Nature Is Crooked from the UH Masters show
33rd School of Art Masters Thesis

Exhibition at the Blaffer.
An anonymous respondent spoke of the UH masters show. The class of 2011 was
pretty remarkable
, for sure.
Vija Celmins: Television + Disaster, 1964-9166 at the Menil
. Michael Galbreth liked it a lot.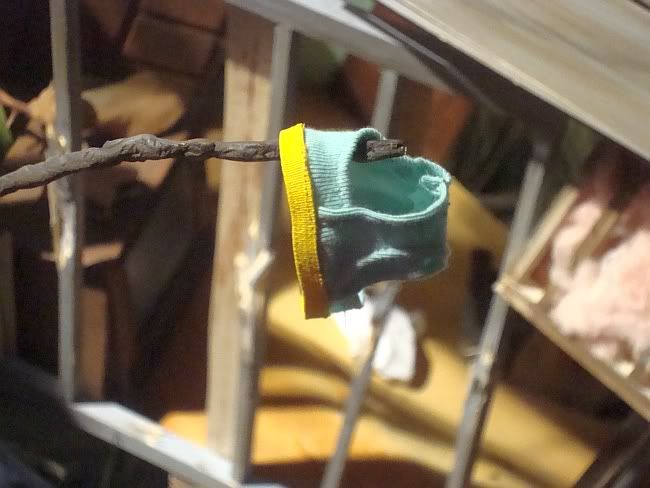 The tiny underwear that was part of Seth Mittag's installation at Rice
Seth Mittag, We're Still Here... at EMERGEncy Room
. Mittag's trailer park tragedy got the nod from an anonymous respondent, who wrote, "Seth is an amazingly humble artist for someone with such knowledge and skill. This installation kicked off the EMERGEncy Room right."
A few quick notes here. A vast majority of the respondents were artists--only Bill Arning (museum director/curator) and Devon Britt-Darby (critic/blogger) were not primarily artists (although Britt-Darby arguably is letting his artist side come to the fore with his current project). I noticed that the artists who responded tended to have observable biases towards institutions or galleries with which they were associated. There was also a bit of a generational bias--artists would select work from their peers. And there were observable "social circle" biases. Now I don't think any of these biases is bad, but it does suggest that if 11
other
Houston artists had responded, the results would have been dramatically different. In short, this list is not definitive.
Finally, I have added a post for the worst of Houston in 2011.
Check it out
.